Mentors
Mentoring matters. In that spirit, we have created AIM to Advise, Inspire and Mentor recent graduates in their journey from student to practicing therapist. As an AIM participant, we will pair you with an experienced professional to guide you and help you learn first-hand about the care we provide, our work environment, industry trends and best practices, and the overall culture of our organization. Get to know our mentors now.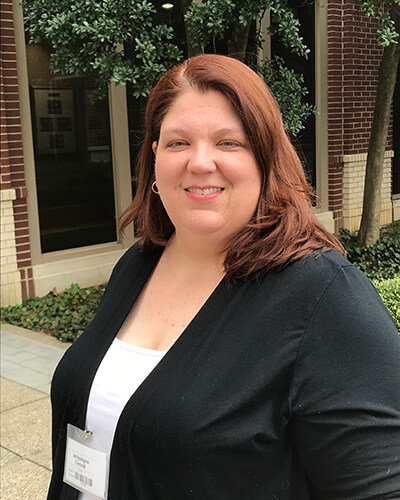 Jacque Cornell / PT
Jacque Cornell, PT, earned her Bachelor of Science in Physical Therapy from Maryville College in 1991 and has clinical and operational experience working with all ages in a wide variety of settings, including schools, outpatient, home health, hospitals, and long-term care.
She has guest lectured at St. Louis University, assisted in teaching Joint Mobilization for the Neurologically Impaired courses, and taught seminars for the Progressive Supranuclear Palsy Association and Vestibular Rehabilitation. Her managerial background includes single-site management of skilled nursing facilities, Rehab Agency Administrator, and Area Director of Operations. She is also a Medicare surveyor through the American Association for Accreditation of Ambulatory Surgical Facilities, Inc.
Fun Fact about Jacque: Jacque loves animals, adopting service dogs when they retire, and currently has two of the sweetest cats who ever lived. She enjoys theatre, a relaxing day at the winery, and traveling.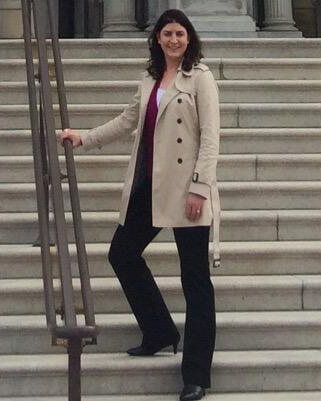 Sabrena McCarley / OTR/L
Sabrena McCarley, MBA-SL, OTR/L, CLIPP, RAC-CT, earned her Bachelor of Science degree as well as her Master of Business Administration – Strategic Leadership degree from Dominican University of California. In 2015, she obtained her Certified Living in Place Certification, and in 2016 she obtained her Resident Assessment Coordinator Certification.
McCarley has worked as a rehab director, multi-site manager and director of clinical services and has acted as an AOTA CE administrator. She has presented on a variety of clinical and regulatory topics at different state, national and international conferences that have included AOTA, OTAC, CAOT, NOTA, NARA, NKBA and CAHF.
In May 2017, she was appointed to the CMS MACRA Episode-Based Cost Measures – Neuropsychiatric Disease Management Clinical Subcommittee, where she is actively involved with AOTA and is a member of the Living in Place Medical Advisory Panel.
Professional Words of Wisdom: Sabrena is the proud owner of a nine-foot inflatable pink flamingo named Filamina. She loves "glamping" (glamorous camping) and traveling with family and friends, throws wonderful parties with her husband, is passionate about advocacy, and loves flat-faced dogs – she has a French Bulldog and a Pug.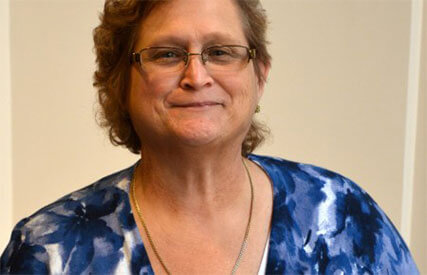 Kathy Adkins / OTR/L
Kathy Adkins, OTR/L, is a graduate of Baker College in Flint, MI, with over 23 years of clinical and operational experience working with all ages in a variety of settings. She also owned and operated her own rehab company for three years specializing in Driver Evaluation and Rehabilitation Services, and is currently Director of Quality, Clinical Support for Kindred Healthcare.
She co-presented at the 2013 International Seating Symposium and 2014 KOTA state conference on geriatric wheelchair positioning, did a poster presentation at the AOTA National Conference in 2015 on functional wheelchair positioning, and is an annual guest lecturer at KCTCS twice a year on documentation and standardized assessments for OTA students. In addition to serving on advisory boards, she is an active member of AOTA, KOTA and AAPC.
Professional Words of Wisdom: Kathy lives in Calhoun, KY, with her significant other John and their son James. Kathy loves to cook and owns a small catering company. She reads continuously (any kind of book) and owns a three-legged cat named Midnight.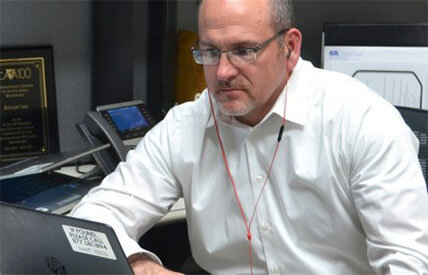 Bill Tillery / PT
Bill Tillery, PT, earned his BS in Physical Therapy from Florida A&M University in 1994, and has practiced as a PT across the continuum of care, including HH, IRF, OP, Acute Care, SNF, and LTC.
Actively engaged in the development of wound care programs in these settings, he has collaborated with hospital-based orthopedic physician groups to develop joint replacement protocols, which has led to improved patient outcomes.
Also, Bill has held management positions in a variety of clinical settings. As an employee of Rehabcare since 2004, he has been a Program Director, Area Director of Operations, and a member of the SRS Clinical Team since February 2011.
Professional Words of Wisdom: Bill and his wife Traci are proud parents of a blended family of six children and currently reside in Maryville, TN.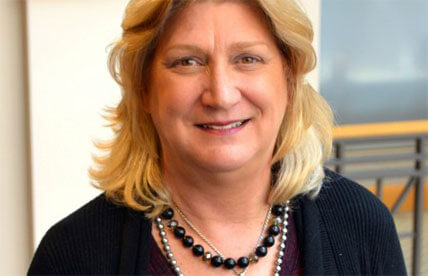 Lisa Naeger / PT
Lisa M. Naeger, PT, received her Bachelor of Science degree in Physical Therapy from St. Louis University in 1980. She has served her profession clinically in many environments, including school systems, acute care, long-term care, inpatient rehab, and home health services.
Her management experience includes Program Director of a large CCRC, Director of Rehab in an IRF setting, and Owner of Northwest Houston Physical Therapy, a private outpatient physical therapy practice serving the North Houston area. Her clinic, in conjunction with several Obstetric Physicians, provided biofeedback services for the treatment of urinary incontinence. She also assisted President Bill Law in the development of the PTA program for Montgomery County Community College, and is currently a member of the Texas Association for Home Care and Hospice and the American Physical Therapy Association.
Professional Words of Wisdom: Lisa has been married to her high school sweetheart for over 35 years, has three adult children, and resides in The Woodlands, TX. She loves to cook, which she credits to family genes. There is nothing she enjoys more than a Sunday meal at the house with her husband, boys and their families.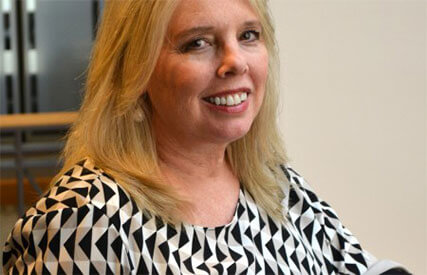 Leta Kant / PT
Leta Kant, PT, is a graduate of the University of Tennessee with 35 years of clinical and operational experience with all ages in a variety of settings. She operated and owned her own rehab company for 12 years, and was an Assistive Technology Director for seven years, where she gained extensive experience in wheelchair seating and positioning needs for individuals who utilize both manual and powered mobility.
For the past 10 years, she has worked exclusively with the geriatric population in skilled nursing facilities, and has provided extensive education on seating and positioning, fall and restraint management, neurodevelopment techniques, and various other clinical topics across the country for Kindred.
She has been an active member of the APTA, including the Geriatric Section, and a member of RESNA (Rehabilitation Engineering and Assistive Technology Society of North America). She holds a certification in NDT (Neurodevelopment Treatment) and received her ATP certification (Assistive Technology Practitioner) in 2008.
Fun Facts About Leta: Leta lives in Hendersonville, TN, with her husband and the most beloved dog ever, Mia! She has three children, and one grandson. Her favorite things to do are traveling, gardening and sailing in the British Virgin Islands.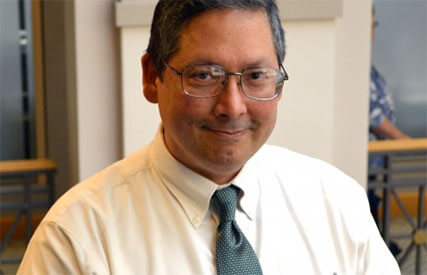 Arthur Levesque / CP, OTR/L, CLT
Arthur Levesque, CP, OTR/L, CLT, has worked in the field of occupational therapy for approximately 20 years. He has been both Lead Therapist and Rehabilitation Director for two inpatient rehab hospitals affiliated with the prestigious University of Massachusetts Medical Hospital network, and has considerable experience in skilled nursing and long-term care environments.
He has presented at the Massachusetts Occupational Therapy Association, the National Alzheimer's Association Conference, and at state chapters, and has been published in several rehabilitation periodicals about the intrinsic role occupational therapy plays in the care of patients in the healthcare continuum. He also helped develop seating and positioning outpatient clinics and driving clinics in Massachusetts.
Fun Facts About Arthur: Arthur is an avid reader of the life and times of John Adams and John Quincy Adams. He is proficient in French and studied abroad in Europe for a time. He is very proud of his Irish heritage and celebrates Saint Patrick's Day each year to the fullest.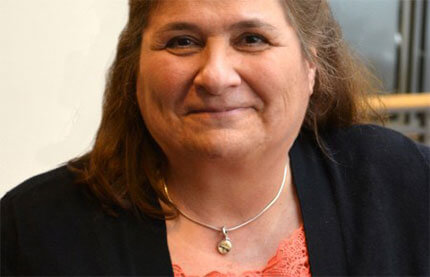 Judy Freyermuth / PT
Judy Freyermuth, PT, is a graduate of Marquette University, and has close to 35 years of clinical and operational experience, working with all ages in a variety of settings. She was the therapist for the Muscular Dystrophy Clinic in Southeastern MA, for 11 years, where she gained extensive experience in wheelchair seating/positioning manual and powered mobility. She gained additional experience in the area of seating and positioning through work with brain injured children and also at a day habilitation program for cognitively impaired adults.
She has been employed by Kindred Healthcare (Rehab Division) for the past 30 years, where she has worked primarily in geriatrics in skilled nursing facilities. She co-presented at the 2013 International Seating Symposium as well as both the 2014 and 2015 APTA Combined Sections Conference. She's also an active member of the APTA, including the Geriatric Section and Neuro Sections, and a Secretary for the newly formed Assistive Technology/Seating and Wheeled Mobility SIG, under the Neuro Section.
Fun Fact About Judy: Judy's most valuable credential earned is MOM! She is the proud mother of six awesome children and two beautiful grandsons.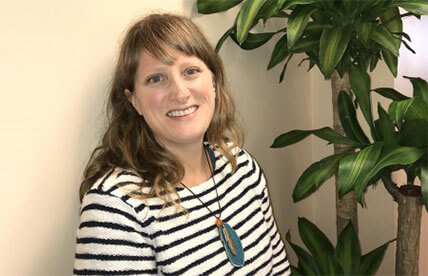 Laura Dailey / Nursing Student Programs Manager
Laura Dailey, Nursing Student Programs Manager, graduated from Missouri State University and Saint Louis University with a Bachelor of Science in Business, a master's degree in Student Affairs, and a Ph.D. in Higher Education Administration.
She is spearheading the development of Kindred's new Nursing Student Program and Registered Apprenticeship Program. She loves the variety and diversity of projects she is working on, and enjoys getting to know the dedicated group of passionate and accepting professionals at Kindred.
Professional Words of Wisdom: Find enjoyment in everything you do – EVERYTHING. There will be aspects of your job that you do not enjoy or didn't expect to do, which exist in every job. So find a way to make these tasks your own, and have fun with them! Not only will this make you happier, it will make those around you happier and more productive. Win-win!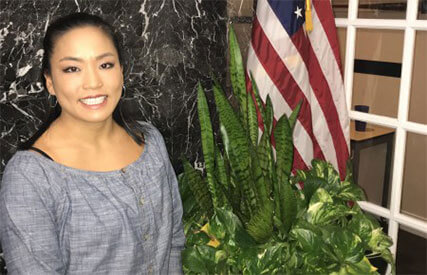 Meeya Hill / Clinical Coordinator
Meeya Hill, Clinical Coordinator, attended Georgia Southern University and received her certification as a nursing aide.
Meeya processes clinical internship student registrations and supports the company's three Student Program Managers with student engagement, school/facility communications, and event registrations.
She enjoys working with a fantastic team of women who totally support and encourage each other, which she says motivates everyone to perform better to make the team as successful as possible.
Professional Words of Wisdom: Always go above and beyond in your job – not for recognition from others, but to gain the confidence in yourself that you did a good job.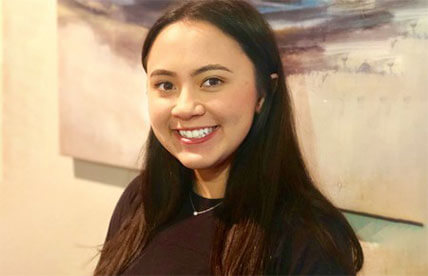 Kailin Leisure / Intern
Kailin Leisure, Intern, is currently a graduate student at Saint Louis University in St. Louis, MO, and will be graduating in May 2020 with a master's degree in Speech-Language Pathology.
Kailin is responsible for compiling content for the quarterly newsletter and maintaining the social media accounts for the Student Programs Teams. She is always ready to lend a hand on projects her co-workers need help with.
Kailin also loves her co-workers, who serve as role models and mentors, have incredible skills and knowledge, and truly care about optimizing student experiences and making work fun.
Professional Words of Wisdom: Einstein once said, "I must be willing to give up what I am in order to become what I will be." As a student, and even in the professional world, I believe that it is so important to act with humility and learn to appreciate and accept change. Each experience we have as individuals has the potential to be a great learning opportunity. This is especially true in the healthcare industry, where new research and tools are being developed every day.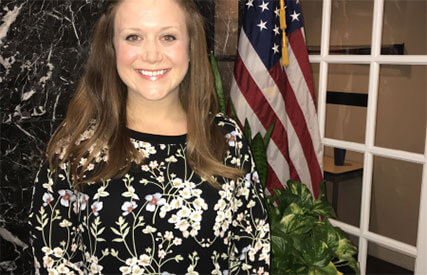 Brooke Doherty / Student Programs Manager – West Region
Brooke Doherty, Student Programs Manager – West Region, graduated from University of Missouri – St. Louis with a bachelor's in Psychology and a concentration in Industrial and Organizational Psychology.
As the Student Programs Manager of the Western US Region for Kindred Hospital Rehabilitation Services – RehabCare, Brooke supports Kindred/RehabCare academic partnerships and rehab facilities and is responsible for relationship management with all our academic partners in the West as well as all student initiatives in her area.
She also works with our operations teams in the field and the recruiting team to understand area staffing needs and to build a pipeline of potential new graduate candidates to fill those positions. She views each new day as the opportunity to learn, make mistakes, succeed, fail, meet someone new, make a difference in someone's day, challenge herself and others to be better than yesterday, and reflect integrity and virtue into her actions.
Professional Words of Wisdom: Find a mentor! They are with you for the long haul. They are willing to say "No," and to tell you what you're doing wrong. Those kinds of relationships yield outsized results in terms of future success and happiness.
Sign up for Job Alerts
Get the latest job openings based on your interests, skills and background sent directly to your inbox.
Connect with Our Recruiters
Share some preliminary info about yourself and we will contact you to discuss your interests and career and future opportunities.