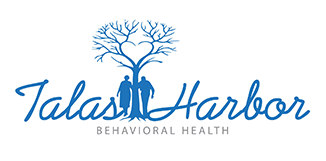 Medical Director of Inpatient Psychiatric Services in Arizona
Yuma, Arizona
Description
Kindred Behavioral Health is dedicated to Hope, Healing, and Recovery for our patients. We are in partnership with Talas Harbor and are currently seeking a Psychiatrist for a  Medical Director of Inpatient Psychiatric Services  at Talas Harbor at Yuma in Arizona. This is an exciting leadership opportunity based in a brand new state-of-the-art inpatient facility. This facility offers a comfortable, compassionate and secure environment that focuses on healing both the body and the mind.
The Medical Director of Inpatient Psychiatric Services will oversee all psychiatric services at Talas Harbor at Yuma and all of its levels of care. This individual will lead an interdisciplinary team of psychiatrists and advanced practice providers, perform psychiatric evaluations, follow up with psychiatric management, and direct care of patients in the following clinical settings:
Inpatient Behavioral Health– 24 bed facility providing 24-hour treatment designed to provide care for adolescents and adults in acute psychiatric crisis. A team of mental health professionals, including nursing, social work and case management, plan and work together with the patient to provide psychiatric care, medical treatment, support, and referrals for follow-up care; and
Inpatient Psychiatric Consultation Service.
Qualifications
As a Medical Director you must:
Have a medical doctorate or equivalent;
Hold or be eligible for medical licensure in the State of Arizona;
Be Board Certified or Eligible in General Psychiatry having completed a Psychiatry Residency at an ACGME Accredited Program; and
Optional certification in Child and Adolescent Psychiatry
Sign up for Job Alerts
Get the latest job openings based on your interests, skills and background sent directly to your inbox.
Connect with Our Recruiters
Share some preliminary info about yourself and we will contact you to discuss your interests and career and future opportunities.