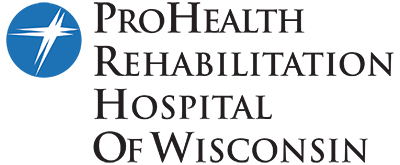 Materials Management Clerk - Rehab Hospital of WI
Waukesha, Wisconsin
Job # 396247
Date posted 10/30/2020
Description
The Rehabilitation Hospital of Wisconsin (RHOW) is a state-of-the-art, 40-bed Inpatient Acute Rehabilitation Hospital that is dedicated to restoring lives. We are a result of the joint venture partnership between ProHealth Care and Kindred Healthcare to meet the growing rehabilitation needs of the region.
RHOW specializes in treating patients with many diagnoses, including, but not limited to, stroke, brain injury, amputation, neurological and cardiac disorders. In 2016, RHOW received Joint Commission Disease Specific Specialization in Stroke and Amputee Rehabilitation. The Commission on Accreditation of Rehabilitation Facilities (CARF) granted RHOW accreditation in 2020 in Stroke, Amputee, and General Rehab.
JOB SUMMARY:
This individual is responsible for ordering, receiving and stocking supplies.Issues and tracks purchase orders on a daily basis, identifies trends that affect the input of this information as well as the hospital's operation.
Qualifications
QUALIFICATIONS:
High School Diploma required.Some college preferred.

Minimum of 2 years of experience in purchasing preferred.

Must be able to deal tactfully with co-workers, physicians and patients.

Good Communication and organizational skills.

Must be able to follow written and oral instructions.
ESSENTIAL FUNCTIONS:


Job Specific:
♦Identifies inventory needs for all departments in hospital.Orders both medical and office supplies as needed. Also, returns all unused or mis-ordered supplies to vendor in a timely fashion.
♦Informs Leadership when recalled medical supplies are issued and remove recalled supplies from clean supply rooms.
♦Stocks and labels all charged medical and office supplies.
♦Maintains and organizes all medical supply and office storage locations.
♦Revises information in computer system(s) as needed.
♦Communicates with Leadership to ensure inventory levels are sufficient.Will also keep Leadership informed of any special inventory needs.
♦Coordinates purchase orders and packing slips for timely and accurate payment processing.
♦Provides professional, accurate and timely service in all material management functions.
♦Informs the Controller when a new inventory item is requested and informs the Plant Operations Manager when new hazardous materials are purchased.
♦Maintains a log of rental equipment and daily usage.Ensures that rental equipment is returned on a timely basis.
♦Demonstrates ongoing competency skills including population-specific competencies, above level problem solving skills and decision making abilities.
♦Other duties as assigned.
Sign up for Job Alerts
Get the latest job openings based on your skills and background sent directly to your inbox.
Connect with Our Recruiters
Share some preliminary info about yourself and we will contact you to discuss your career and future opportunities.