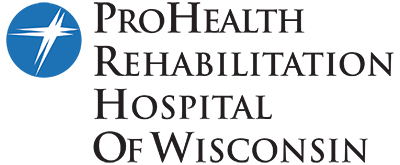 Hospital Food Service Worker - Rehab Hospital of WI
Waukesha, Wisconsin
Job # 415852
Date posted 09/01/2021
Description
The Rehabilitation Hospital of Wisconsin (RHOW) is a state-of-the-art, 40-bed Inpatient Acute Rehabilitation Hospital that is dedicated to restoring lives. We are a result of the joint venture/partnership between ProHealth Care and Kindred Healthcare to meet the growing rehabilitation needs of the region.
RHOW specializes in treating patients with many diagnoses, including, but not limited to, stroke, brain injury, amputation, neurological and cardiac disorders. In 2016, RHOW has received Joint Commission Disease Specific Specialization in Stroke and Amputee Rehabilitation.
The Dietary Aide is responsible for providing excellent customer service while taking patient menu requests and communicating dietary information for use by kitchen personnel in the preparation of meals for our residents. Responsible for accurately identifying the patient to ensure they receive the proper diet and nutritional supplements. Follows diet manual guidelines, organizational and departmental policies and procedures. Effectively uses downtime to accomplish departmental tasks as assigned or recognized.
We believe employees are our greatest asset and are dedicated to helping you develop and maximize your professional skills. 
Essential Duties & Responsibilities:
Identify and participate in process improvement initiatives that improve the customer experience, enhance work flow, and/or improve the work environment
Assist in the preparation and serving of meals and snacks
Assist in checking trays for menu and diet preferences and accuracy
Set up accurate trays and deliver meals to residents
Record meal intakes of patients
Deliver/collect daily menus and assist patients with ordering
Use meal program to enter new patients and adjust diet orders as needed
Set up serving line with cold foods, condiments, serving containers, dishes, silverware, etc. according to the menus and as instructed
Work on the dining room service line, placing appropriate food on general and modified diet trays, as directed
Collect soiled trays and utensils from dining room tables and transport them to dish washing area
Was dishes, clean equipment, wipe off dining room and worktables, clean utensils, pots and pans; mop floors in dietary, etc.
Clean and maintain kitchen and food preparation equipment. Wash, sanitize, and store trays, dishes and utensils
Stock and store food itemsMaintain a level of food and supplies adequate for the next meal and assist in inventorying and storing incoming foods and supplies
Follow HAACP guidelines. (Temps, dating, etc…)
Report hazardous conditions, equipment, accidents, and incidents, as necessary.
Qualifications
Strong attention to detail and accuracy, excellent organizational skills with ability to prioritize, coordinate and simultaneously maintain multiple projects with high level of quality and productivity
Effective verbal and written English communication skills

Customer service oriented with the ability to work well under pressure

Prior food service highly preferred.

Basic computer skills highly preferred.
Healthcare experience preferred.
Sign up for Job Alerts
Get the latest job openings based on your interests, skills and background sent directly to your inbox.
Connect with Our Recruiters
Share some preliminary info about yourself and we will contact you to discuss your interests and career and future opportunities.