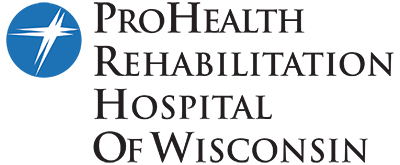 Director Human Resources
Waukesha, Wisconsin
Job # 440246
Date posted 07/30/2022
Description
The Rehabilitation Hospital of Wisconsin (RHOW) is a state-of-the-art, 40-bed Inpatient Acute Rehabilitation Hospital that is dedicated to restoring lives. We are a result of the joint venture/partnership between ProHealth Care and Kindred Healthcare to meet the growing rehabilitation needs of the region.
RHOW specializes in treating patients with many diagnoses, including, but not limited to, stroke, brain injury, amputation, neurological and cardiac disorders. In 2016, RHOW has received Joint Commission Disease Specific Specialization in Stroke and Amputee Rehabilitation.
Job Summary:
Responsible for all Human Resource functions within the hospital including recruiting, hiring, orienting and training employees.  Also is responsible for benefits, safety, and worker's compensation and oversees all payroll functions.  Ensures that all Human Resource practices meet the guidelines and specifications of all state and federal laws.  This is a hands on HR role with ownership of all facets of HR.
ESSENTIAL FUNCTIONS:
Demonstrates thorough knowledge of the facility's history, mission, services and organizational structure.

Work closely with management team to reduce turnover, increase employee engagement and promote the Core Values.

Demonstrates the ability to handle multiple assignments, balance priorities, makes decisions quickly.

Screens all applicants to ensure they meet Hospital hiring guidelines and ensures OFCCP compliance and fair hiring practices.

Develops and evaluates recruiting resources and strategies including but not limited to, recruitment ads, attend job fairs and network with regional employment agencies and schools to recruit highly qualified candidates to fill open positions.

Analyzes relevant market factors, including compensation packages, shift differential and sign on bonuses and along with Controller and CEO, ensures a fair and equitable merit process.

Works with CEO, leadership team and corporate compensation teams to determine salaries, compensation issues and other human resources policies and procedures.

Assists in orienting and training all new employees.  Responsible for creating and maintaining employee personnel, education and medical files.

Reports all workers compensation cases to insurance carrier and OSHA.  Responsible for managing all aspects of workers compensation.

Responsible for employee evaluation process.  Assists managers in completing and presenting these evaluations to employees.

Responds to all request for information from unemployment office and all other government agencies.  Attends unemployment, workers compensation and EEO hearings when required.

Oversees payroll functions and acts as backup to Payroll Coordinator.

Responsible for Employee Relations.  Works directly with Managers with all employee issues.  Is responsible to ensure that Hospital policies and procedures are adhered to and promoting an open door environment.

Responsible for Employee Benefits including presenting all benefits to employees at hire and during open enrollment.  Working closely with corporate benefits department on issues and problems when needed.

Acts as a liaison between Kindred Corporate and the rehabilitation hospital for all Human Resource issues.

Other duties as assigned.
Qualifications
Bachelor Degree in Human Resources or other related degree or nearing completion of the degree.

Position requires a high level of proficiency normally acquired through five to seven years of progressively responsible work experience.

Working knowledge of all state and federal laws related to the Human Resources Field.
Sign up for Job Alerts
Get the latest job openings based on your interests, skills and background sent directly to your inbox.
Connect with Our Recruiters
Share some preliminary info about yourself and we will contact you to discuss your interests and career and future opportunities.