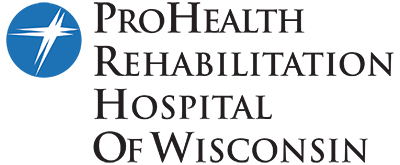 Administrative Assistant - Rehab Hospital of WI
Waukesha, Wisconsin
Job # 397079
Date posted 11/13/2020
Description
The Rehabilitation Hospital of Wisconsin (RHOW) is a state-of-the-art, 40-bed Inpatient Acute Rehabilitation Hospital that is dedicated to restoring lives. We are a result of the joint venture partnership between ProHealth Care and Kindred Healthcare to meet the growing rehabilitation needs of the region.
RHOW specializes in treating patients with many diagnoses, including, but not limited to, stroke, brain injury, amputation, neurological and cardiac disorders. In 2016, RHOW received Joint Commission Disease Specific Specialization in Stroke and Amputee Rehabilitation. The Commission on Accreditation of Rehabilitation Facilities (CARF) granted RHOW accreditation in 2020 in Stroke, Amputee, and General Rehab.
JOB SUMMARY:
Provides administrative support to the CEO and Administrative team (as needed) for general office duties.Responsible for credentialing and physician files.
ESSENTIAL FUNCTIONS:
Job Specific:
Manages routine operations and special projects for the hospital as assigned.

Handles all correspondence for the leadership team

Assists CEO in all assigned administrative duties.

Provides clerical support and completes special projects for the Medical Director, Committee Chairs and Medical Staff.

Maintains and secures files for Medical Staff Credentials.

Has lead responsibility for acquisitions of all information required in the process of credentialing an applicant physician as needed.

Makes sure a physician's credential file is complete prior to presentation to the Credentials Committee or Medical Staff Executive Committee as needed

Maintains confidentiality and confidential information.

Records, transcribes, and types memos and/or minutes relevant to meetings and committees.

Keeps calendar and schedules meetings as assigned.

Types and distributes any necessary letters, memos, and statistical reports.

Coordinates the flow of information

Answers the telephone, screens calls, and refers to individuals appropriately

Maintains and promotes positive image of the facility.
Qualifications
QUALIFICATIONS:
HS Diploma/GED required; College level education preferred

Minimum of 2 years of experience in healthcare setting preferred

Must have experience in handling confidential information.

Extensive knowledge of office administrative duties.

Excellent computer skills.

Excellentcommunication skills.

Ability to work harmoniously with other personnel.

Ability to deal tactfully with, patients, hospital staff and the general public.

Must be able to follow written and oral instructions.

Must be able to read, write and speak the English language.
Sign up for Job Alerts
Get the latest job openings based on your skills and background sent directly to your inbox.
Connect with Our Recruiters
Share some preliminary info about yourself and we will contact you to discuss your career and future opportunities.