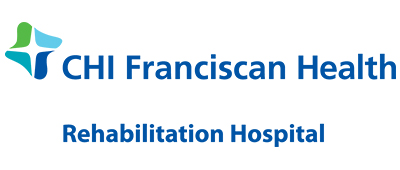 Rehabilitation Therapy Manager
Tacoma, Washington
Job # 397284
Date posted 11/16/2020
Description
CHI Franciscan Rehabilitation Hospital opened the doors of this new 60-bed hospital to serve patients recovering from strokes, brain and spinal-cord injuries, amputations, complex orthopedic injuries, and other conditions. The hospital is a joint venture partnership between CHI Franciscan Health and Kindred Healthcare.
The Therapy Manager is responsible for assisting the Director of Therapy Services with the ongoing assessment and improvement of Therapy Services.Such responsibilities encompass not only the internal functioning of the department, but also the integration of the department into the overall functioning of the organization and its clinical programs.The Therapy Manager works in collaboration with the Director of Therapy to ensure optimal functioning of both inpatient and outpatient (if applicable) therapy departments.The Therapy Manager will also assume responsibility and accountability for a designated group of patients and provides therapy evaluations, modalities and treatments, etc. in accordance with established hospital and departmental policies and procedures, maintaining the highest degree of quality patient care.
The Manager participates in performance improvement and program development activities. Responsibilities include providing input into the budgetary planning process; contributing to cost effectiveness of services and programs provided by the department; communicating the employee's observations and suggestions related to opportunities for improvement; and maintaining positive relations with all customers.
QualificationsQUALIFICATIONS:
Current licensure as an Occupational Therapist, Physical Therapist or Speech Pathologist in the State.

Current Basic Life Support / CPR card.

At least two years of experience as a treating therapist.

Inpatient rehab experience preferred.

Leadership experience preferred.
Sign up for Job Alerts
Get the latest job openings based on your skills and background sent directly to your inbox.
Connect with Our Recruiters
Share some preliminary info about yourself and we will contact you to discuss your career and future opportunities.