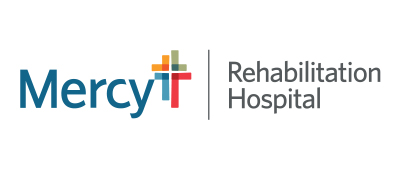 Registered Nurse (Days)
Oklahoma City, Oklahoma |
Job # 456193
Date posted 01/20/2023
Description
Come Work with the BEST of the BEST!!!!

Mercy Rehabilitation Hospital Oklahoma City Best in Oklahoma!!!!

Press Release: OKLAHOMA CITY (Sept. 9, 2022) – 

Mercy Rehabilitation Hospital Oklahoma City has been recognized as the number one rehabilitation facility in Oklahoma and one of the top 20 rehabilitation providers in the country by Newsweek's America's Best Physical Rehabilitation Centers 2022.

"Rehab patients and their families are often dealing with life-changing circumstances," said Zack Dawson, chief operating officer of Mercy Hospital Oklahoma City. "Our team is dedicated to providing transformative and compassionate care that helps each patient through their recovery process. Newsweek recognizes how we go above and beyond every day for our patients."
A career at Mercy Rehabilitation Hospital, a state-of-the-art inpatient acute rehabilitation hospital operated jointly with Lifepoint Health and Mercy is more than a job. It's a chance to be a vital member of an interdisciplinary team caring for people in Oklahoma who need continued care to recover completely.  
Your specialized skills are a valued resource for our patients in Oklahoma who need them! If you are an enthusiastic individual seeking an environment dedicated to superior patient care and an organization with a strong mission to serve our community, we invite you to apply!
This Registered Nurse position will work at both Mercy Rehab Hospital OKC and Mercy Rehab Hospital OKC-South . 
As a Registered Nurse / RN  you will:
Provide planning and delivery of direct and indirect patient care through the nursing process of Assessment, Planning, Intervention, and Evaluation. Develops nursing care plan in coordination with patient, family and interdisciplinary staff as necessary. Communicates changes in patient's clinical condition with Physicians, Nursing Supervisor/Manager, and co-workers as appropriate. Participates in discharges planning process.
Qualifications
As a Registered Nurse / RN you will have:
Graduate from an accredited Bachelors of Science in Nursing, Associate Degree in Nursing or Nursing Diploma program.
Current state licensure as a Registered Nurse.
BLS certification.
ACLS preferred.
Minimum six months' Medical/Surgical experience in an acute care setting preferred.
If you are a current 
Lifepoint employee
Click Here
Sign up for Job Alerts
Get the latest job openings based on your interests, skills and background sent directly to your inbox.
Connect with Our Recruiters
Share some preliminary info about yourself and we will contact you to discuss your interests and career and future opportunities.