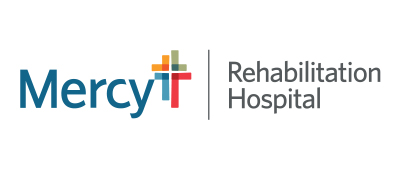 Infection Control RN
Oklahoma City, Oklahoma
Job # 424766
Date posted 01/11/2022
Description
Mercy Rehabilitation Hospital Oklahoma City South is the second rehab hospital in OKC that is a joint venture between Mercy and Kindred Healthcare.  It is a 36-bed rehabilitation hospital located in the southern part of the city and will serve patients recovering from strokes and other long-term illnesses or injuries and feature specialized clinical programs.
JOB SUMMARY:
Develops the annual hospital wide Infection Control Plan; evaluates the effectiveness of the program and reports findings to leadership and appropriate committees.  Role will also function as part of nursing department leadership working closely with Nurse Manager in nursing department initiatives, training, education and operations.
ESSENTIAL FUNCTIONS:
Drives and assumes ownership of Infection Control Plan and activities in the hospital.

Excercises independent judgement in analyzing and trending infection data and creates a plan to reduce and prevent invetions.

Funtions as the content expert on Infection Prevention and Control for the hospital incuding determining course of action, planning, implementing and ensuring compliance to the plan.

Develops the annual hospital wide Infection Control Plan; evaluates the effectiveness of the program and reports findings to leadership and appropriate committees.

Assures systems are in place to report infection surveillance, prevention and control information to:

appropriate staff in the hospital

federal, state and local public health authorities in accordance with law and regulation

accrediting bodies

other referring or receiving hospitals or organizations needing information regarding the presence of infection in a patient received or transferred
Identifies potential sources of nosocomial infection and implements actions to eliminate the source; and evaluates infection data to distinguish between nosocomial and community-acquired infection.

Assists in identifying, monitoring and controlling outbreaks of nosocomial infection among patient and hospital personnel.

Maintains surveillance in order to collect, analyze and trend data; provides accurate and timely reports to the Director of Continuous Quality and Performance Improvement, leadership and appropriate committees.

Assures the hospital implements infection prevention and control activities to reduce the risk of infections associated with medical equipment, devices and supplies.

Acts as a resource to hospital personnel in implementing isolation techniques or other infection control measures.

In collaboration with hospital leadership and personnel from applicable departments or services, reviews and revises the program to improve outcomes.
Provides education for employees regarding infection control during orientation and ongoing in-services as required.

Works at maintaining a good rapport and a cooperative working relationship with physicians, departments and staff.

Other duties as assigned.
Qualifications
Graduation from an accredited Bachelors of Science in Nursing, Associate Degree in Nursing or Nursing Diploma program.  Bachelors or Masters strongly preferred.

Current state licensure as Registered Nurse.

Minimum of 2 years' experience as a bedside RN

CPR/BCLS certification. 

Excellent oral and written communication and interpersonal skills.
Sign up for Job Alerts
Get the latest job openings based on your interests, skills and background sent directly to your inbox.
Connect with Our Recruiters
Share some preliminary info about yourself and we will contact you to discuss your interests and career and future opportunities.