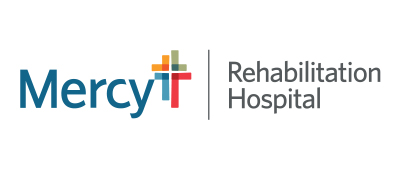 HIM Coordinator/Coder-Mercy Rehab Hospital
Oklahoma City, Oklahoma
Job ID 380396
Date posted 02/25/2020
Facility CHC Payroll - Mercy Rehab Oklahoma City
Description
Job Summary:
Responsible for coordination and performance of all operations in the Health Information Department, within the HIM Department, including planning, developing and maintaining the Health Information Management department activities in accordance with state and federal guidelines, accreditation standards, and hospital policies and procedures.
Responsibilities:
Codes IRF records using current ICD 10 coding version and within timeframe set by hospital.

Works closely with the PPS Coordinator in assigning the Impairment Code for all admissions.
Transmits the IRF PAI in a timely manner for all Medicare inpatients.
Maintain confidentiality of all patient care information to ensure patient rights are protected.
Assists in or develops activities related to planning, organizing, directing and maintaining Health Information Services in accordance with established policies, procedures, state and federal regulations and accreditation standards (i.e. HIPAA, TJC, CARF).
Assist in establishing and maintaining procedures for the collection, coding, abstracting, filing and retrieval of medical records.
Work with staff physicians in getting records completed within the required timeframe.
Works with all hospital departments to ensure records are complete, neat and orderly during the patient's hospitalization.
At discharge, process records within required timeframe: assembly, analysis, coding, and abstracting, IRF PAI Transmission.
Review and process requests for medical records within required timeframe in compliance with HIPAA and other regulations.
Performs HIPAA related surveillance activities and education.
Develop and maintain good rapport with inter-disciplinary team members to help ensure that medical records are properly maintained and problems areas identified and corrected in a timely manner.
Maintain a neat and orderly filing system and overall work area.
Performs other related duties and activities as related to the needs of the HIM department, and assigned by the Director of Quality Management.
Participates in the overall quality assessment and improvement program activities, such as auditing medical records.
Participates in continuing education classes and training programs as assigned
Ensure supplies have been replenished in work areas as necessary.
Other duties as assigned.
Qualifications
Experience/Skills:
RHIT or RHIA by nationally recognized organization highly preferred. May consider Coding Certification by nationally recognized organization.
Prefer hospital HIM Department and coding experience.
Sign up for Job Alerts
Get the latest job openings based on your skills and background sent directly to your inbox.
Connect with Our Recruiters
Share some preliminary info about yourself and we will contact you to discuss your career and future opportunities.