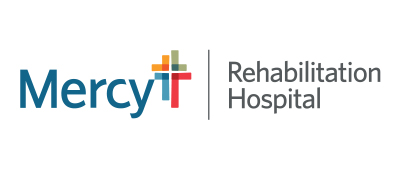 Clinical Supervisor- IRF (Nights)
Oklahoma City, Oklahoma
Job # 456203
Date posted 01/20/2023
Description
Come Work with the BEST of the BEST!!!!
Mercy Rehabilitation Hospital Oklahoma City Best in Oklahoma!!!!
Press Release: OKLAHOMA CITY
(Sept. 9, 2022) –
Mercy Rehabilitation Hospital Oklahoma City has been recognized as the number one rehabilitation facility in Oklahoma and one of the top 20 rehabilitation providers in the country by Newsweek's America's Best Physical Rehabilitation Centers 2022.
"Rehab patients and their families are often dealing with life-changing circumstances," said Zack Dawson, chief operating officer of Mercy Hospital Oklahoma City. "Our team is dedicated to providing transformative and compassionate care that helps each patient through their recovery process. Newsweek recognizes how we go above and beyond every day for our patients."
JOB SUMMARY:
The House Supervisor functions under the direction and supervision of the CCO and assumes responsibility for the hospital. The house supervisor in collaboration with the CCO and leadership team assists to implement, interpret and assure compliance with policies and procedures including regulatory and accreditation standards. The house supervisor directly supervises the nurses.  The house supervisor is responsible for implementing hospital goals and objectives based on budget parameters. The house supervisor reinforces the mission and vision of the hospital in all interactions.
ESSENTIAL FUNCTIONS:
The Clinical Supervisor assures the provision of safe and effective patient care after hours, on weekends and on holidays.

Responsibilities include assessment of all departments in order to assure continuity of care and report pertinent information to management and administration.

Provides a professional working environment for employees.
The House Supervisor is responsible for effectively communicating unusual occurrences or complaints for follow –up and intervenes immediately when needed

Ensures the nursing department staff performs all aspects of patient care in an environment that optimizes patient safety and reduces the likelihood of medical/health care errors.

Ensures occurrence of appropriate documentation, including documentation of medical necessity, by staff in medical records; monitors completion and revisions to the Interdisciplinary Care Plan.
Assures compliance with nursing scope of practice and HIPAA.

Promotes rehabilitation nursing philosophy.
Assures education and training is provided to nursing staff on Functional Independent Measure (FIM); assures timely and accurate FIM assessments and scoring are performed.

Enforces compliance of the nursing department with education/in-service requirements/orientation and competencies.
Promotes rehabilitation nursing philosophy and practice; encourages staff development, including acquisition of CRRN for qualified registered nurses.
Assists to review and evaluate risk and quality indicators, patient satisfaction results, and outcomes in order to continually improve performance and outcomes; communicates this information to the nursing department.
Coordinate new admissions:  staff assignments and room placement.
Ensures nursing attendance and participation in team conferences.
Ensures that patient charges are accurate and entered on a timely basis.

Manages staffing plans, nursing hours per patient day, and quality of work of nursing staff.

Ensures limited agency usage and overtime hours by managing and monitoring the nursing schedule.

Completes special projects in a timely manner.

May have patient care assignment in addition to daily responsibilities.
Qualifications
Graduate of accredited registered nurse program with current licensure in the state.  Bachelor's degree preferred.

Current Basic Cardiac Life Support required,

Certified Rehabilitation Registered Nurse (CRRN) required on eligibility.

Minimum of two years of previous nursing management required

Demonstrated ability to plan, coordinate, evaluate and direct activities of clinical personnel; effective oral and written communication skills, in English with additional languages preferred; proficiency in basic computer skills required.

Demonstrates problem solving and critical thinking skills.
Sign up for Job Alerts
Get the latest job openings based on your interests, skills and background sent directly to your inbox.
Connect with Our Recruiters
Share some preliminary info about yourself and we will contact you to discuss your interests and career and future opportunities.