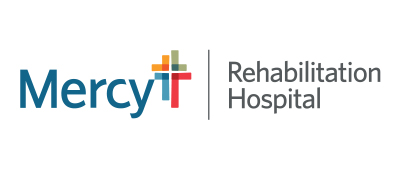 Charge Registered Nurse - FT Nights
Oklahoma City, Oklahoma
Job # 440348
Date posted 08/01/2022
Description
$10,000 SIGN-ON BONUS
Mercy Rehabilitation Hospital Oklahoma City South is the second rehab hospital in OKC that is a joint venture between Mercy and Kindred Healthcare.  It is a 36-bed rehabilitation hospital located in the southern part of the city and will serve patients recovering from strokes and other long-term illnesses or injuries and feature specialized clinical programs.
Coordination of staff as well as direct and indirect patient care to adult and geriatric patients. The supervisor serves as a liaison between nursing and hospital administration on an assigned shifts.
Provides planning and delivery of direct and indirect patient care through the nursing process of Assessment, Planning, Intervention, and Evaluation. Develops nursing care plan in coordination with patient, family and interdisciplinary staff as necessary. Communicates changes in patient's clinical condition with Physicians, Nursing Supervisor/Manager, and co-workers as appropriate. Participates in discharge planning process.
Assumes responsibility and accountability for the care of those patients being treated by Licensed Practical/Vocational Nurses and Certified Nursing Assistants/Rehabilitation Techs. 
Demonstrates correct interpretation of policies and standards.
Assures unit assignments are complete.
Supervises unit personnel to assure maximum productivity and quality of patient care.
Participates in the management of assigned staff.
Demonstrates effective communication skills and the knowledge and skill necessary to provide care appropriate to the age and developmental level of the patient.
Qualifications
Graduate of accredited registered nurse program with current licensure in the state.  Bachelor's degree preferred.
Current Basic Cardiac Life Support required,
Certified Rehabilitation Registered Nurse (CRRN) required on eligibility.
Minimum of two years of previous nursing management required
Demonstrated ability to plan, coordinate, evaluate and direct activities of clinical personnel; effective oral and written communication skills, in English with additional languages preferred; proficiency in basic computer skills required.
Demonstrates problem solving and critical thinking skills.
Sign up for Job Alerts
Get the latest job openings based on your interests, skills and background sent directly to your inbox.
Connect with Our Recruiters
Share some preliminary info about yourself and we will contact you to discuss your interests and career and future opportunities.