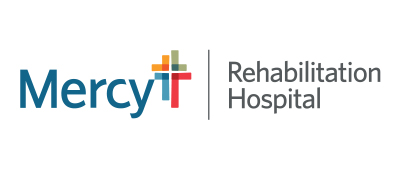 Case Manager - PRN
Oklahoma City, Oklahoma
Job # 410582
Date posted 06/11/2021
Description
Mercy Rehabilitation Hospital Oklahoma City South is the second rehab hospital in OKC that is a joint venture between Mercy and Kindred Healthcare.  It is a 36-bed rehabilitation hospital located in the southern part of the city and will serve patients recovering from strokes and other long-term illnesses or injuries and feature specialized clinical programs.
Oversees and directs the activities of the case management department including the completion of orientation, initial and annual competencies.
Responsible for annual performance reviews and ongoing job performance of all case management staff.
Responsible for facilitating the hospital's quarterly Utilization Management Committee ensuring compliance with CMS' Conditions of Participation
Responsible for leading and coordinating departmental specific performance improvement initiatives and reports all PI activities to the hospital's Quality Improvement Committee.
As appropriate, consults other departmental staff to collaborate in patient care delivery, identify barriers to care and or discharge and develop solutions/resolution.
Ensures case management documentation is completed and thorough per workflow timeline requirements including completion of the Individual Plan of Care (IPoC) as per CMS guidelines.
Schedules family conferences and/or communicates with caregiver following each team conference and more often as needed to keep patient and designated caregiver informed of progress and provides appropriate information related to goal achievement, course of rehabilitation stay, and plans for discharge. 
Coordinates weekly patient care team conferences to facilitate development, monitoring and refinement of treatment plan to achieve identified patient goals and outcomes.
Reviews the patient's assigned CMG and helps the team identify any potential missed comorbid conditions that are actively being treated during the patient's stay. Communicates any findings to the HIM team. 
Participates as the facility representative for national internal CM Conference calls and communicates new information to the facility CMs.
Assists/trouble shoots difficult discharge planning/placement cases.
Supervises employees involved in concurrent and retrospective utilization review activities including assisting with denials and appeals. Works with physicians to conduct peer review with payer medical director when indicated.
Communicates effectively with nursing, therapy and other ancillary departments to ensure proper utilization.
Ensures clinical updates are provided to all insurance payers when due and all payer communications are documented in Meditech.
Promotes and builds physician relations by developing strategic and operational programs and goals by maintaining availability and visibility with physicians and collaborating closely with physician advisors in case management activities
Coordinates discharge planning needs including but not limited to; home health services, physician follow up care, durable medical equipment, medical supplies, healthcare services, outpatient therapy, dialysis, skilled nursing care, assisted living care, hospice care, private duty care, etc. Responsible for coordinating all patient care needs prior to discharge ensuring a safe thorough discharge plan. Ensures patient choice is offered and documented as per CMS' Conditions of Participation for Discharge Planning.
Identifies trends that impact the quality, cost effectiveness, patient experience and delivery of care services and brings to hospital leadership meetings for discussion and action.
Performs intake assessment on patient within 24 to 72 hours of admission, preferably within 48 hours.
Performs follow-up assessments per Case Management Plan and/or hospital policy.
Demonstrates an ability to be flexible, organized and function under stressful situations.
Qualifications
Current Registered Nurse or Social Work licensure or Masters or Bachelors in Social Work as required in the state where the hospital is located OR Healthcare professional licensure as Respiratory Therapist, Physical Therapist, Speech Language Pathologist or Occupational Therapist.
Certification in Case Management or Rehabilitation preferred; for example, Commission for Case Manager Certification (CCM); Association of Rehabilitation Nurses (ARN) certification, American Case Management Association (ACM) or Board Certification in CM by the ANCC e.g.: RN-BC
Minimum of 2 years social work or case management experience in an inpatient setting highly preferred; acute/rehabilitation hospital experience preferred.
Previous leadership or supervisory experience strongly preferred.
Effective oral and written communication skills in English, additional languages preferred
Basic computer skills in excel, word, outlook, power point, etc. required.
Must have good organizational skills, time management skills and analytical ability in order to interpret information and carry out duties independently
Must be cooperative and have the desire to be a team player.
Must recognize and observe confidentiality principles.
Sign up for Job Alerts
Get the latest job openings based on your interests, skills and background sent directly to your inbox.
Connect with Our Recruiters
Share some preliminary info about yourself and we will contact you to discuss your interests and career and future opportunities.