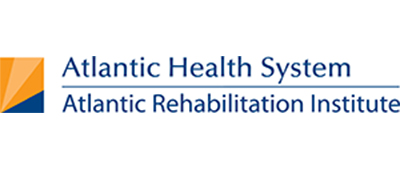 Registered Nurse
Madison, New Jersey
Job # 451497
Date posted 01/24/2023
Description
Kindred Rehabilitation Services is the largest diversified provider of rehabilitation therapy in the country. Through RehabCare and Kindred Hospital Rehabilitation Services, we provide leading therapy to more than 2,000 sites of service across different settings in the care continuum and have been managing rehab for more than 30 years. We provide rehabilitation services, including physical, occupational and speech-language therapies to virtually every care setting including inpatient, outpatient, skilled nursing, home health, long-term acute care and assisted living. With locations across 47 states, we are certain to have a rehab job for you.
Your career growth begins when you join an interdisciplinary team, where doctors, nurses, therapists and other experts work together to form individualized care plans for our patients and residents. Opportunities through our development programs, training seminars and university partnerships, not only allow for continual career growth but emphasize our commitment to investing in our employees and developing future healthcare leaders.
The goal of our team is to focus on each patient as an individual to ensure that we are meeting their clinical needs and creating a fun and dynamic healing environment. Each employee's dedication is essential to meet and exceed the needs of each patient, resident and family we serve. Ranked as one of Fortune magazine's "Most Admired Healthcare Company" for 8 years, Kindred welcomes you to join our team and build a career that touches lives.
As a Registered Nurse / RN you will:
Provides planning and delivery of direct and indirect patient care through the nursing process of Assessment, Planning, Intervention, and Evaluation. 
Develops nursing care plan in coordination with patient, family and interdisciplinary staff as necessary.  Communicates changes in patient's clinical condition with Physicians, Nursing Supervisor/Manager, and co-workers as appropriate.  Participates in discharge planning process.
rn, registered nurse, nurse, nurse rn, nursing, rn nurse, new grad rn,Registered Nurse / RN, RN, R.N., Registered Nurse, Med Surg, Med Surge, Medical Surgical, Medical/Surgical, Med/Surg, Med/Surge, ICU, ICU RN, ICU Nurse RN, CC, CCU, Critical Care, Critical Care RN, telemetry, acute care, intensive care unit, post-acute, emergency room, E.R., ER, step down, transitional care, transitional care hospitals, long term acute care, nurse, nursing, Clinical Nurse, Critical Care Nurse, Hospital, Healthcare, ACLS, ANA, Acute care, Admissions Nurse, Admission Nurse, BLS, BSN, cardio nurse, cardio RN, cardio registered nurse, cardiac nurse, cardiac RN, cardiac registered nurse, case management, case manager, critical care, ER, Emergency Room, Healthcare, health care, Homecare, home care, home health, homehealth, hospital, ICU, intensive care unit, MSN, medical, medical care, med surg, med-surg, medicare, Nurse, Nurse Care Manager, Nurse Job, Nurse Jobs, oncology RN, oncology nurse, oncology registered nurse, palliative care nurse, ortho nurse, ortho RN, ortho registered nurse, palliative care RN, palliative care registered nurse, registered nurse, RN Job, RN Jobs, Registered Nurse Job, Registered Nurse Jobs, Nursing, Oasis, PRN, PDM, progressive care nurse, rehab RN, rehab registered nurse, rehab nurse, Registered Nurse, Registered Nurse Case Manager, RN, R.N., RN Case Manager, skilled visit, staff RN, staff nurse, staff registered nurse, step down unit, step-down unit, step down unit RN, tele, telemetry, telemetry nurse, telemetry RN, travel nurse, travel RN, travel registered nurse, visit nurse
#MON-HRS
Qualifications
As a Registered Nurse / RN you will have:
Graduate from an accredited Bachelors of Science in Nursing, Associate Degree in Nursing or Nursing Diploma program.
Current state licensure as a Registered Nurse.
BCLS certification.
ACLS preferred.
Minimum six months' Medical/Surgical experience in an acute care setting preferred.
If you are a current
Kindred/RehabCare employee
Click Here
Sign up for Job Alerts
Get the latest job openings based on your interests, skills and background sent directly to your inbox.
Connect with Our Recruiters
Share some preliminary info about yourself and we will contact you to discuss your interests and career and future opportunities.