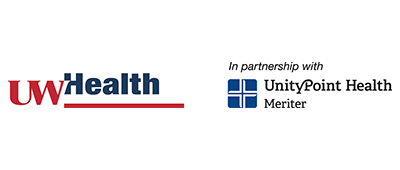 Nursing Supervisor (PM's)
Madison, Wisconsin
Job ID 379289
Date posted 02/07/2020
Facility CHC Payroll - Madison Rehab Hospital
Description
The Nursing Supervisor is responsible for maintaining the delivery of cost-effective, safe, quality patient care on all nursing units on an assigned shift.  The position requires coordination of staff as well as direct and indirect patient care to adult and geriatric patients.  The supervisor serves as a liaison between nursing and hospital administration on assigned shifts.
Essential Functions:
Assumes a leadership role in the provision of quality nursing care for patients receiving services within the nursing department.
Assigns personnel according to patient assessment, identified priorities and personnel capabilities.  Effectively adjusts staffing to meet patient census, acuity, and other patient special needs.
Supervises unit personnel to assure maximum productivity and quality of patient care.
Provides nursing consultation to the staff and patient assessments and problem resolution.
Demonstrates advanced clinical practice procedures.
Coordinates appropriate utilization of facility resources, i.e., supplies, pharmacy items, staff, etc.  Obtains equipment, supplies, and medications not available in facility and problem solves unusual situations.
Communicates unusual situations and problems to the CCO and Nurse Manager in a timely manner.  
Accurately recognizes potential and real emergency situations and takes appropriate actions to minimize harm and restore safety.  
Shares and demonstrates current information/techniques as related to nursing practice.
Demonstrates correct interpretation of policies and standards.
Supports the overall direction and goals of the Nursing Department and the facility.
Notifies or consults with administrator-on-call to report or discuss situations that have actual or potential negative outcomes in relation to patients or the hospital.
Assesses patient status on admission and on an ongoing basis.
Analyzes nursing care provided on the unit related to the established standards of care.
Reviews and updates the plan of care on a weekly basis and as needed when the patient's condition/functional status changes.
Participates in the monitoring and evaluation of nursing care provided. Interprets the patient's condition and abnormal findings, communicating information in a timely manner to the physician.
Participates in the provision of formal and informal educational opportunities for staff, participates in the competency assessment of nursing staff. Participates in the orientation of nursing staff.
Acts as liaison between nursing staff and other facility departments.
Identifies upcoming shift's potential problems and initiates efforts to correct those problems.
Qualifications
Graduate of accredited registered nurse program with current licensure in WI.

Current Basic Cardiac Life Support required, Advanced Cardiac Life Support preferred.

Certified Rehabilitation Registered Nurse (CRRN) preferred.

Demonstrated ability to plan, coordinate, evaluate and direct activities of clinical personnel; effective oral and written communication skills; proficiency in basic computer skills required.

Previous supervisory experience preferred.
Sign up for Job Alerts
Get the latest job openings based on your skills and background sent directly to your inbox.
Connect with Our Recruiters
Share some preliminary info about yourself and we will contact you to discuss your career and future opportunities.