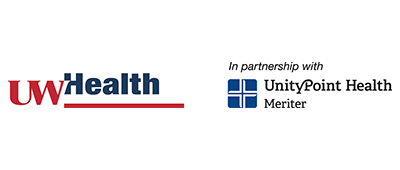 Cook-IRF
Madison, Wisconsin
Job ID 384404
Date posted 05/05/2020
Facility CHC Payroll - Madison Rehab Hospital
Description
UW Health Rehabilitation Hospitalis a free-standing, 50-bed acute inpatient rehabilitation facility located on the east side of Madison, Wisconsin. Our rehabilitation hospital opened in September 2015 and offers specialized programs for people who have experienced stroke, brain and spinal-cord injuries, amputations, complex orthopedic injuries and other conditions requiring inpatient rehabilitative services. Our goal is to help patients achieve their highest level of recovery with a goal of returning home as soon as able. The UW Health Rehabilitation Hospital is a partnership between UW Health, Unity Point Meriter and Kindred Healthcare.
This position works under the direction of the Nutritional Services Manager.  The cook prepares, seasons and cooks food for hospital patients, staff and visitors and also act as a lead in the department.  Responsible for maintaining a clean and organized kitchen and adhering to food safety requirements.
The employee must maintain a professional demeanor and appearance to reflect proper image for the Hospital, medical staff, community leaders and fellow employees. 
ESSENTIAL FUNCTIONS:
♦Ensures meals are ready at the specified times and tests foods being cooked to ensure proper seasoning etc.
♦Consults with the Registered Dietitian on modified diets, as necessary.
♦Supervises Nutritional Services workers when washing, trimming or preparing food.
♦Measures and mixes ingredients according to approved recipes, using blenders, mixers, grinders, slicers, etc.
♦Makes sauces, soups, stews, casseroles and desserts meeting established dietary guidelines.
♦Cooks meat, fish and poultry in a variety of ways such as baking, roasting, broiling and steaming.
♦Maintains kitchen in a clean, neat and organized manner and adheres to all infection control policies and procedures.
♦Other duties as assigned.
Hours: Primarily 11:00 am – 7:30 pm, with some 6:00 am – 2:30 pm shifts.
Employee will work every other weekend and every other Holiday.
Qualifications
♦High School Diploma or GED.
♦Prior food service or customer service experience with cooking experience preferred.
♦Ability to communicate verbally and in writing.
Sign up for Job Alerts
Get the latest job openings based on your skills and background sent directly to your inbox.
Connect with Our Recruiters
Share some preliminary info about yourself and we will contact you to discuss your career and future opportunities.