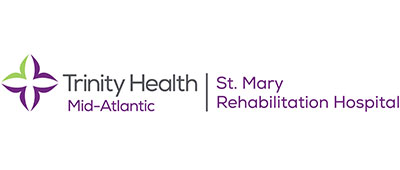 Staff Accountant - IRF - St. Mary Rehabilitation Hospital
Langhorne, Pennsylvania
Job # 393822
Date posted 11/06/2020
Description
The first and only freestanding, inpatient acute rehabilitation hospital in Bucks County.
St. Mary Rehabilitation Hospital (SMRH) embraces the tradition of excellence for which St. Mary Medical Center is known. We are very proud of our patient outcomes. St Mary Rehab Hospital has been ranked in the top 25 percent of all rehab hospitals by UDS (Uniform Data Systems) for multiple years.
Our state-of-the-art, acute rehabilitation hospital features 50 spacious, private rooms and two specialty units (brain injury and
stroke recovery). Our highly skilled, clinical staff is dedicated to the treatment and recovery of individuals who have suffered:
Stroke
Trauma
Neurological conditions including:
     Parkinson's Disease
     Multiple Sclerosis
     Guillian-Barre Syndrome
      Polyneuropathy
      Brain Injury
      Spinal Cord Injury
      Orthopedic Injury
      Amputation
      Medically Complex Illnesses including: Cardiac and Pulmonary, and Renal  
      disease
Description:
This position oversees the revenue cycle (gross charges, patient insurance, collections, and adjustments), accounts payable, monitoring of operational efficiencies, and month end close duties.
Reviews Ancillary Gross Charges, laboratory, radiology, equipment rental, pharmacy, and supply charges daily.
Attends daily admission meeting to review insurance plans of new admissions.
Maintains charge master for new charges.
Reviews medical record, UDS record submission, and RGN billing statement for consistency and accuracy.
Follows up with insurance plans on patient eligibility.
Works with patients on self pay and payment plans as necessary.
Works with patients and families in gathering information to apply for Medical assistance and other financial benefit programs.
Supervises and verifies account postings for accuracy and completeness.
Performs routine vendor inquiry function using RGN Accounts Payable software.
Monitors CMI and FIM scoring for trending changes.
Completes various journal entries and assists in month-end closing process.
Assists with monitoring accuracy of charge capture procedure for ancillary services as needed.
Verifies accuracy of patient demographic information as well as any necessary preauthorization numbers.
Assists Controller with various expense analysis, charge analysis, and cost report preparation as needed.
Verifies and approves of adjustments in ledgers for contractual adjustments and bad debt.
Responsible for maintaining confidentiality of all patient information while performing charge review functions.
Qualifications
Qualifications:
Bachelors Degree in Accounting or related field required.
Must be able to deal professionally with patients, physicians, visitors, staff and the general public.
Must possess a high degree of analytical ability and strategic thinking.
Sign up for Job Alerts
Get the latest job openings based on your skills and background sent directly to your inbox.
Connect with Our Recruiters
Share some preliminary info about yourself and we will contact you to discuss your career and future opportunities.