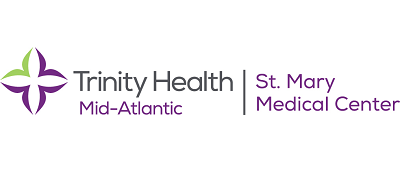 Speech Language Pathologist - IRF PRN - St. Mary Rehabilitation Hospital
Langhorne, Pennsylvania
Job ID 378431
Date posted 01/27/2020
Facility CHC Payroll - Saint Mary Rehab Hospital
Description
The first and only freestanding, inpatient acute rehabilitation hospital in Bucks County.
St. Mary Rehabilitation Hospital (SMRH) embraces the tradition of excellence for which St. Mary Medical Center is known. We are very proud of our patient outcomes. St Mary Rehab Hospital has been ranked in the top 25 percent of all rehab hospitals by UDS (Uniform Data Systems) for multiple years.
Our state-of-the-art, acute rehabilitation hospital features 50 spacious, private rooms and two specialty units (brain injury and
stroke recovery). Our highly skilled, clinical staff is dedicated to the treatment and recovery of individuals who have suffered:
Stroke
Trauma
Neurological conditions including:
Parkinson's Disease
Multiple Sclerosis
Guillian-Barre Syndrome
Polyneuropathy
Brain Injury
Spinal Cord Injury
Orthopedic Injury
Amputation
Medically Complex Illnesses including: Cardiac and Pulmonary, and Renal disease
Job Summary:
Assumes responsibility and accountability for a designated group of patients and provides speech and language therapy evaluations, modalities and treatments in accordance with established hospital and departmental policies and procedures, maintaining the highest degree of quality patient care.
Responsibilities:
Performs patient assessment. 
Establish a plan of care. 
Provides care in accordance with physician's orders and established plan of care. 
Assesses the effectiveness of treatment and modifies treatment to achieve goals. 
Plans for patient discharge. 
Communicates with patient, family, caregivers, significant other and members of the healthcare team to achieve rehabilitation goals and promote maximum benefits of care. 
Participates in performance improvement and program development activities. 
Provides input into the budgetary planning process; contributing to cost effectiveness of services and programs provided b the department. 
Assess educational needs of the patient, family, care giver or significant other and provides education to meet those needs.   
Provides an environment conducive to safety for patients, visitors and staff. 
Assesses the risks for safety and implements appropriate precautions. 
Complies with appropriate and approved safety standards. 
Utilizes the appropriate leadership skills in delegating, organizing and education coworkers and staff. 
Coordinates and supervises appropriate levels of staff including interns, students and volunteers.  
Participates in and contributes to quality improvement process for the department and the institution. 
Supervises support staff i.e. rehab techs when they assist the therapist during treatment interventions.

Qualifications


A Bachelor's and Master's degree in Speech-Language Pathology, Communication Disorders, Communicative Disorders, or similarly titled area that is consistent and acceptable to the American Speech-Language-Hearing Association.
Possess or eligible for a Certificate of Clinical Competence from the American Speech-Language-Hearing Association (ASHA) or be eligible to participate as an ASHA Clinical Fellow (CFY).
Licensed or eligible for licensure in Pennsylvania.
Current Basic Life Support/CPR card.

Mandatory adult and child abuse certification required.

Sign up for Job Alerts
Get the latest job openings based on your skills and background sent directly to your inbox.
Connect with Our Recruiters
Share some preliminary info about yourself and we will contact you to discuss your career and future opportunities.