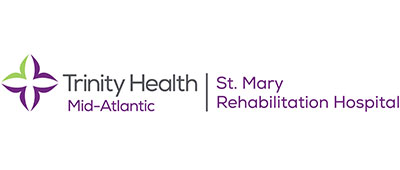 Hospital Controller
Langhorne, Pennsylvania
Job # 423030
Date posted 01/13/2022
Description
The first and only freestanding, inpatient acute rehabilitation hospital in Bucks County.
St. Mary Rehabilitation Hospital (SMRH) embraces the tradition of excellence for which St. Mary Medical Center is known. We are very proud of our patient outcomes.
St Mary Rehab Hospital has been ranked in the top 25 percent of all rehab hospitals by UDS (Uniform Data Systems) for multiple years.
Our state-of-the-art, acute rehabilitation hospital features 50 spacious, private rooms and two specialty units (brain injury and stroke recovery).
Our highly skilled, clinical staff is dedicated to the treatment and recovery of individuals who have suffered:
Neurological conditions including:
Parkinson's Disease

Multiple Sclerosis

Guillian-Barre Syndrome

Polyneuropathy

Brain Injury

Spinal Cord Injury

Orthopedic Injury

Amputation
Medically Complex Illnesses including:
Cardiac Disease

Pulmonary Disease

Renal disease
JOB SUMMARY:
Directs financial activities of the organization. Establishes, or recommends to management, major economic objectives and policies for company. Prepares reports which summarize and forecast company business activity and financial position in areas of income, expenses and earnings based on past, present and expected operations. Responsible for preparation of annual hospital budget. Advises management on desirable operational adjustments due to budget constraints and changes in hospital reimbursement. Supervises preparation of schedules and other documentation for audits of company's accounts.
ESSENTIAL FUNCTIONS:
Directs and participates in the development of accounting and internal control policies and systems.

Coordinates and controls the facility's cash and investment management activities.

Provides advice and assistance to department heads and managers in analyzing and interpreting financial data and reports and in presenting that information to their departments.

Defines and communicates new/revised position responsibilities and/or reporting relationships and determines necessary staffing changes.

Ensures that accurate information is provided on a timely basis and assists, as needed, in facilitating the efficient conduct of external audits, examinations and related financial projects.

Ensures that a monthly time schedule is established for the processing of computer reports necessary for the preparation of monthly financial statements; implements corrective action as necessary to meet established deadlines.

Consistently develops a detailed plan of action prior to implementation of a new procedure.

Regularly examines alternative methods of providing required accounting services in order to reduce departmental operating costs.

Promotes good staffing practices by maximizing the utilization of human resources; forecasts and anticipates the personnel needs of the department with regard to fluctuations in the projected workload; holds staffing at a functional minimum.

Consistently demonstrates the ability to establish appropriate departmental priorities.

Consistently completes all assignment in a timely manner, thorough and appropriately detailed.

Demonstrates effectiveness in pulling together all the necessary information needed to compare revenue and expenses and determine the facility's actual financial position.

Effectively maintains all required records for the department; demonstrates good organizational skills.

Monitors the implementation of checks and balances which continually evaluate accounting practices, reporting procedures and record keeping.

Other duties as assigned.
Qualifications
Bachelors in Business, Healthcare Administration, Accounting, Finance or similar required.

Prior management experience preferred.

Excellent computer knowledge.

Advanced Excel user.

Excellent knowledge of accounting software packages and spreadsheets.
Sign up for Job Alerts
Get the latest job openings based on your interests, skills and background sent directly to your inbox.
Connect with Our Recruiters
Share some preliminary info about yourself and we will contact you to discuss your interests and career and future opportunities.