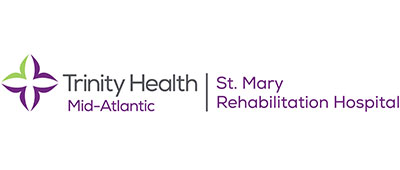 Director, Pharmacy
Langhorne, Pennsylvania
Job # 418351
Date posted 10/04/2021
Description
The first and only freestanding, inpatient acute rehabilitation hospital in Bucks County.
St. Mary Rehabilitation Hospital (SMRH) embraces the tradition of excellence for which St. Mary Medical Center is known. We are very proud of our patient outcomes.
St Mary Rehab Hospital has been ranked in the top 25 percent of all rehab hospitals by UDS (Uniform Data Systems) for multiple years.
Our state-of-the-art, acute rehabilitation hospital features 50 spacious, private rooms and two specialty units (brain injury and stroke recovery).
Our highly skilled, clinical staff is dedicated to the treatment and recovery of individuals who have suffered:
Neurological conditions including:
Parkinson's Disease

Multiple Sclerosis

Guillian-Barre Syndrome

Polyneuropathy

Brain Injury

Spinal Cord Injury

Orthopedic Injury

Amputation
Medically Complex Illnesses including:
Cardiac Disease

Pulmonary Disease

Renal disease
JOB SUMMARY:
The Pharmacy Director functions as the Pharmacist in Charge and is responsible for operational management of the Pharmacy Department including functioning as the main pharmacist.  The primary function of this position is to manage the department in compliance with the philosophy, policies, procedures, goals and budget of the department. The director incorporates and demonstrates customer service strategies in order to achieve the organization's goals.
ESSENTIAL FUNCTIONS:
Demonstrates administrative responsibilities related to daily operations management.

Develops goals, objectives, policies and procedures for departmental operation

Works to improve services provided and assure compliance with regulatory requirements

Keeps leadership informed of operational activities, needs and problems.

Drives installation and implementation of new services, procedures and pharmacy automation products.

Fosters teamwork throughout the organization.

Develops and executes Performance Improvement Programs involving pharmacy operations.

Demonstrates skills in measuring, assessing, and improving organizational performance.

Encourages professional development of departmental personnel through in-service education and external education

Manages the pharmacy team including hiring, training, scheduling, resolving performance issues, coaching and mentoring.

Reviews and approves Technician and Pharmacists schedules prior to distribution to staff.

Meets regularly with pharmacy staff regarding pharmacy operations.

Develops, implements and monitors appropriate staffing plans based on factors such as acuity and census.

Coordinates and facilitates the performance reviews within the organizations recommended time frame using appropriate methods of assessing staff competence.

Provides oversight for purchasing and inventory management.

Demonstrates understanding of JC Standards, HCFA, CARF and State Standards and monitors department's compliance.

May act as a preceptor to pharmacy students or pharmacy residents

Provides mentoring for pharmacy students on rotation consistent with college requirements.

Prepares sterile and non-sterile compounds per USP standards

Verifies physician medication orders with accuracy and timeliness

Monitors and evaluates the six critical processes of medication management; determines risk points and is an active participant with physicians and clinical staff in continuous quality and performance improvement.

Verifies and approves the work of Pharmacy Technician(s).

Responsible for the management and utilization of the computerized pharmacy system.

Orders and stores medications, keeping them safe and effective.

Monitors drug therapy for appropriateness and promotes/ evaluates rational drug therapy that improves pharmaceutical care. Performs anticoagulant monitoring.

Maintains positive relationships with all customers.

Complies with regulatory and accreditation standards.

Provides information to the medical staff and administration regarding the cost effective use of pharmaceuticals.

Works with physicians, specialists and other clinicians to implement appropriate guidelines and protocols for drug use based on evidence based medicine, national guidelines, and literature based protocols.

Provides drug information to nurses, physicians, and other pharmacists to ensure current information on drug therapy.

Provides specialized services to assist nursing and patients manage conditions such as diabetes, high blood pressure, asthma, etc.

Recommends changes to drug therapy based on patient assessment.

Provides and documents clinical interventions, therapy recommendations and other clinical activities according to department policy and procedure in order to maintain accurate and complete patient records

Participates in the Medication Reconciliation activities of the Pharmacy Department.

Other duties as assigned.
Qualifications
BS Pharmacy required, PharmD and/or MBA/MS (or equivalent education/experience) preferred

Must hold a current state license to practice pharmacy.

Minimum five years' experience in hospital pharmacy is desirable.

Demonstrated management/leadership skills and/or program management
Sign up for Job Alerts
Get the latest job openings based on your interests, skills and background sent directly to your inbox.
Connect with Our Recruiters
Share some preliminary info about yourself and we will contact you to discuss your interests and career and future opportunities.