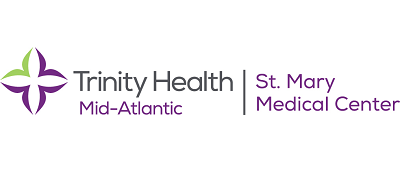 Clinical Liaison - IRF - Full-Time - St. Mary Rehabilitation Hospital
Langhorne, Pennsylvania
Job ID 378115
Date posted 01/21/2020
Facility CHC Payroll - Saint Mary Rehab Hospital
Description
The first and only freestanding, inpatient acute rehabilitation hospital in Bucks County
St. Mary Rehabilitation Hospital (SMRH) embraces the tradition of excellence for which St. Mary Medical Center is known. We are very proud of our patient outcomes. St Mary Rehab Hospital has been ranked in the top 25 percent of all rehab hospitals by UDS (Uniform Data Systems) for multiple years.
Our state-of-the-art, acute rehabilitation hospital features 50 spacious, private rooms and two specialty units (brain injury and
stroke recovery). Our highly skilled, clinical staff is dedicated to the treatment and recovery of individuals who have suffered:
Stroke
Trauma
Neurological conditions including:
Parkinson's Disease
Multiple Sclerosis
Guillian-Barre Syndrome
Polyneuropathy
Brain Injury
Spinal Cord Injury
Orthopedic Injury
Amputation
Medically Complex Illnesses including: Cardiac and Pulmonary, and Renal disease
PLEASE NOTE: The schedule for this position is Tuesday through Saturday. 
Job Summary:
This position acts as a liaison between internal and external referral sources, and internal operations.  The Clinical Liaison is responsible for establishing relationships with physicians, payers, and other referral sources.  The Clinical Liaison will ensure appropriate patient placement through clinical assessments and screening in conjunction with the Hospital's Medical Director.
Responsibilities:

Assist and coordinate in-take and pre-admission screening process. 
Perform on-site (typically in referring facility) clinical evaluation to assist the Medical Director in determining appropriateness of patient for admission. 
Communicates to patients and families rehabilitation and facility options. 
Communicates to patients determined appropriate for admission the patient's expectations and requirements for participation. 
Offers and conducts Unit tours for families as necessary. 
Secures information relating to patients resources and benefits. 
Demonstrates knowledge of growth, development, and the aging process for the planning and delivery of age-appropriate care. 
Functions as initial contact for external case management and discharge planner personnel with payors and hospital facilities. 
Coordinates negotiation of payment for patient stay. 
Completes face-to-face, in-service educational contacts with physicians, case managers, and other professionals. 
Informs and educates physicians, case managers, and insurance companies about Unit and Acute Rehabilitation services. 
Performs market analysis, market research and development, and implementation of marketing and business plans for the Hospital. 
Assists in developing the annual market plan for the Hospital. 
Continuously monitors the effectiveness of new and existing marketing plans. 
Other duties as assigned.
Qualifications
College degree required.
PA professional license required (i.e. RN, PT, OT, etc).
Must possess and maintain valid Pennsylvania driver's license.  
Clinical experience required with demonstrated skills in clinical assessment and marketing.  
Minimum of 2 years experience in acute care or rehab .  
Requires a professional level of knowledge in physician relations and interfacing with insurance companies.  
Extensive knowledge of local provider and medical communities. 
Ability to be available for occasional evenings for marketing events, weekend coverage, and routine day travel. 
Sign up for Job Alerts
Get the latest job openings based on your skills and background sent directly to your inbox.
Connect with Our Recruiters
Share some preliminary info about yourself and we will contact you to discuss your career and future opportunities.