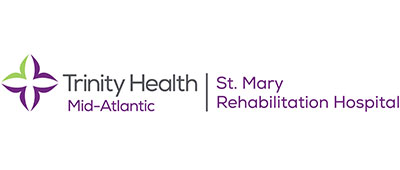 Case Manager N - IRF - St. Mary Rehabilitation Hospital
Langhorne, Pennsylvania
Job ID 388197
Date posted 07/07/2020
Description
The first and only freestanding, inpatient acute rehabilitation hospital in Bucks County.
St. Mary Rehabilitation Hospital (SMRH) embraces the tradition of excellence for which St. Mary Medical Center is known. We are very proud of our patient outcomes. St Mary Rehab Hospital has been ranked in the top 25 percent of all rehab hospitals by UDS (Uniform Data Systems) for multiple years.
Our state-of-the-art, acute rehabilitation hospital features 50 spacious, private rooms and two specialty units (brain injury and
stroke recovery). Our highly skilled, clinical staff is dedicated to the treatment and recovery of individuals who have suffered:
Stroke

Trauma

Neurological conditions including:

Parkinson's Disease

Multiple Sclerosis

Guillian-Barre Syndrome

Polyneuropathy

Brain Injury

Spinal Cord Injury

Orthopedic Injury

Amputation

Medically Complex Illnesses including: Cardiac and Pulmonary, and Renal disease
Job Summary:
This position will work under the direction of the Lead Case Manager and assumes responsibility and accountability for the coordination and implementation of case management strategies pursuant to the Case Management Plan. Plans and coordinates care of the patient from pre-hospitalization through discharge. Coordinates the discharge planning function in conjunction with the social worker, admissions coordinator and assists with the screening, investigation and problem solving as needed.
Responsibilities:
 Meets with patient upon admission to discuss rehabilitation process and role of manager/case manager in individual's program.
Communicates effectively and responds to patient, families, visitors, staff and physicians, in a courteous, pleasant manner; contributes to an environment conducive to open, direct lines of communication.

Conducts and documents initial patient assessment within 72 hours to include psychosocial, family and disposition status; determines tentative, initial discharge plans in conjunction with patient and family goals. Appropriately modifies approach to the patient based upon patient's age and developmental level.

Involves the patient/family in the development of the plan of care by obtaining their goals for Rehabilitation.

Reviews goals with patient's family and third party payor. Maintains accurate up-to-date documentation in the medical records of patient and family contacts, communications with payors and other services performed on behalf of patient and family.

Coordinates, evaluates, documents and reviews interdisciplinary team goals ensuring appropriate medical records sent to family, appropriate physicians and external case managers when necessary.
Leads/Co-Leads team conferences. Documents in the medical record a summary of the team conference. Serves as the primary family contact for the treatment team, communicating within 24 hours of the care conference. Also updates external case manager and/or payor source regarding progress, plan and patient's future needs (within 24 hours of staffing or as requested by payor sources).
Ensures the scheduling of family conferences, family participation in therapy and provides pertinent information to appropriate team members. Documents in the medical record a summary of the family conference.

Coordinates completion of discharge plans by assisting with arrangements for family education, equipment, and services as appropriate for patient discharge level of care.

In conjunction with the Controller, monitors and ensures discount of per diem negotiations, recertification concurrent reviews and timely reports.

Participates in monitoring, analyzing and utilizing program evaluation data to promote quality of care, increase marketing activity and to position hospital for success.

Maintains good working relationships with other hospital departments, participates in hospital meetings and serves on hospital committee as requested.

Responsible for ensuring that all necessary communication between referral sources and the facilities occurs in a timely manner.

Maintain records, data, etc., to be used for teaching, trending, etc.

Analyze and utilize historical data and for information from tracking systems to manage efforts and position network for success.

Adheres to dress code, appearance is neat and clean.

Maintains regulatory requirements, including all state, federal and Joint Commission regulations.

Maintains and ensures patient confidentiality at all times.

Attends departmental in-services and completes annual competencies/education requirements.
Works at maintaining a good rapport and a cooperative working relationship with physicians, departments and staff.

Represents the organization in a positive and professional manner.

Complies with policies and procedures regarding department operations, fire, safety, infection control and emergency management.

Complies with all organizational policies regarding ethical business practices.

Communicates the mission, ethics and goals of the hospital, as well as the focus statement of the department.

Performs other duties as assigned.

Adheres to Patients Bill of Rights.

Recognizes problems and assumes responsibility for helping to solve them when they occur.

Seeks supervisory help appropriate in problem solving and assists in implementing solutions.

Ensures patients have a good understanding of their insurance benefits and answers questions as needed.

Consistently demonstrates the ability to organize tasks in order of priority.

Consistently performs job duties in an independent manner with minimal direct supervision required.
Performs other duties as requested by authorized personnel or as necessary for effective operation of the facility, including emergency situations.

Maintains up-to-date statistical data in computer information system within established time frames.

Compiles weekly and monthly statistics for discharges to community vs. SNFs.
Prepares statistics for corporate report as designated.
Qualifications
Current BS in Social Work, Psychology, Sociology or Registered/Licensed Nurse licensure in Pennsylvania required.

Minimum of 2 years social work or case management experience; acute/rehabilitation hospital experience preferred.

Effective oral and written communication skills in English, additional languages preferred.

Basic computer skills required.

Must have good organizational skills and analytical ability in order to interpret information and carry out duties independently.

Must be cooperative and have the desire to be a team player.

Must recognize and observe confidentiality principles.
Sign up for Job Alerts
Get the latest job openings based on your skills and background sent directly to your inbox.
Connect with Our Recruiters
Share some preliminary info about yourself and we will contact you to discuss your career and future opportunities.