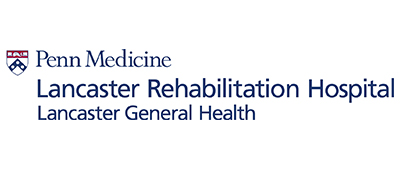 Payroll/Accounts Payable Coordinator - Lancaster Rehab Hospital
Lancaster, Pennsylvania
Job # 400530
Date posted 01/13/2021
Description
Daily payroll administration, including bi-weekly payroll processing, collecting timesheets, editing time transactions and acting as initial contact for inquiries and issues related to payroll.

Assisting Setting up new employees in SAP and Kronos payroll system.

Updating and maintaining current employee information in SAP.

Receiving, reviewing for accuracy and approving a preview of payroll transmittal each bi-weekly pay period.

Working with corporate Payroll Specialist to ensure accurate and timely payroll processing each pay period.

Completing weekly/biweekly Kronos report and distribute to appropriate supervisors and managers.

Educating employees on payroll policies and procedures.

Answering payroll inquiries and resolves all discrepancies as they arise.

Establishing, organizing and supervising the maintenance of payroll department records, ensuring complete accuracy and confidentiality

Entering all A/P requests into SAP timely and accurately.

Validate

invoices

for

proper

GL

coding,

departmental

allocation,

and

appropriate

approval.

Process

invoices,

expense

reports,

physician

payments,

etc.

and

issue

checks.

Coordinate

vendor

setups

including

OIG/GSA

screening,

obtaining

completed

W9

submission and identifying

1099

reportable,

Assures that all payment computations are correct and expensed to the proper cost centers

Maintains all accounts payable records in an accurate and orderly manner. Keeps various files current and correct.

Ensures all expenditures are properly authorized, recorded, and expensed to the correct cost center.

Matches vendor's invoices to receiving reports and purchase orders verifying pricing, account distribution, and quantity.

Confirms prices with received discounts and credit memos due.  Assists in reconciling differences.  Works with purchasing to resolve discrepancies.

Reconciles monthly vendor statements and accounts payable vendor year to date summary reports.

Cancels paid invoices and files in closed file.

Checks accuracy of invoices by verifying all extensions and footing of invoices and check requests.

Audits the distribution and approval process of Accounts Payable packages maintaining appropriate controls.

Prepares accounts payable packages consisting of invoice worksheet, vendor invoice, purchase order, and CER, as applicable

Submits accounts payable packages for review, signature, and approval

Coordinates and controls the accounts payable relating to the hospital.

Other duties as assigned.
Qualifications
Associates or Bachelor's Degree or the equivalent combination of education and experience in related field

Previous payroll and A/P experience preferred.

Must have excellent oral and written communication skills.

Excellent computer skills in a Microsoft Windows environment. Must include Excel and PowerPoint and demonstrated skills in database management and record keeping, Kronos or SAP experience preferred.

Evidence of the practice of a high level of confidentiality.

Excellent organizational skills.

Demonstrating the ability to handle multiple assignments, balance priorities, makes decisions quickly.
Sign up for Job Alerts
Get the latest job openings based on your skills and background sent directly to your inbox.
Connect with Our Recruiters
Share some preliminary info about yourself and we will contact you to discuss your career and future opportunities.