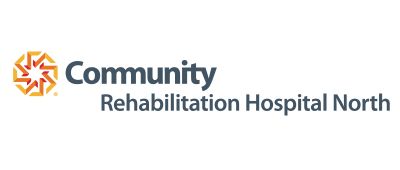 Registered Nurse - Days
Indianapolis, Indiana
Job # 421902
Date posted 11/24/2021
Description
Community Rehabilitation Hospital North, located on the Community Hospital North medical campus and in partnership with Kindred Healthcare, is an inpatient facility that offers superior access and the latest equipment to improve the lives of individuals with a broad range of diagnoses - from brain and spinal cord injury to stroke and amputation.
Our 63,000 square foot facility has 60 beds and serves as a Midwestern regional provider for patients with complex physical and neurological injuries and has an advanced accreditation from the Commission on Accreditation of Rehabilitation Facilities (CARF) in Adult Inpatient Care and for their Inpatient Brain Injury Specialty Program, Stroke Specialty Program and Amputee Program as well as Joint Commission disease-specific certifications in Stroke and Amputee Rehabilitation.
Job Summary:
The Registered Nurse (RN) functions under the general supervision of the Nurse Manager. The RN provides nursing care to patients meeting the standards necessary for inpatient rehabilitation. The RN is responsible for quality outcome-oriented patient care and is accountable for the delivery of safe care. The RN also assumes responsibility and accountability for the care of those patients being treated by Licensed Practical Nurses and Patient Support Technicians as assigned. The RN may be assigned to orient staff and/or students and to, occasionally assume the duties and responsibilities of their supervisor in the absence.
rn, registered nurse, nurse, nurse rn, nursing, rn nurse, new grad rn,Registered Nurse / RN, RN, R.N., Registered Nurse, Med Surg, Med Surge, Medical Surgical, Medical/Surgical, Med/Surg, Med/Surge, ICU, ICU RN, ICU Nurse RN, CC, CCU, Critical Care, Critical Care RN, telemetry, acute care, intensive care unit, post-acute, emergency room, E.R., ER, step down, transitional care, transitional care hospitals, long term acute care, nurse, nursing, Clinical Nurse, Critical Care Nurse, Hospital, Healthcare, ACLS, ANA, Acute care, Admissions Nurse, Admission Nurse, BLS, BSN, cardio nurse, cardio RN, cardio registered nurse, cardiac nurse, cardiac RN, cardiac registered nurse, case management, case manager, critical care, ER, Emergency Room, Healthcare, health care, Homecare, home care, home health, homehealth, hospital, ICU, intensive care unit, MSN, medical, medical care, med surg, med-surg, medicare, Nurse, Nurse Care Manager, Nurse Job, Nurse Jobs, oncology RN, oncology nurse, oncology registered nurse, palliative care nurse, ortho nurse, ortho RN, ortho registered nurse, palliative care RN, palliative care registered nurse, registered nurse, RN Job, RN Jobs, Registered Nurse Job, Registered Nurse Jobs, Nursing, Oasis, PRN, PDM, progressive care nurse, rehab RN, rehab registered nurse, rehab nurse, Registered Nurse, Registered Nurse Case Manager, RN, R.N., RN Case Manager, skilled visit, staff RN, staff nurse, staff registered nurse, step down unit, step-down unit, step down unit RN, tele, telemetry, telemetry nurse, telemetry RN, travel nurse, travel RN, travel registered nurse, visit nurse
#MON-HRS
Qualifications
Experience/Skills:
Graduate of a registered nursing program with current RN licensure in the state of Indiana

Accredited nursing program preferred.

Current BLS required

Certified Rehabilitation Registered Nurse (CRRN) preferred.

Demonstrated ability to plan, coordinate, evaluate and direct activities of clinical personnel; effective oral and written communication skills, in English with additional languages preferred.

Proficiency in basic computer skills required such as Microsoft Word, Outlook, Excel and hospital specific programs such as Epic and UDS.
Sign up for Job Alerts
Get the latest job openings based on your interests, skills and background sent directly to your inbox.
Connect with Our Recruiters
Share some preliminary info about yourself and we will contact you to discuss your interests and career and future opportunities.