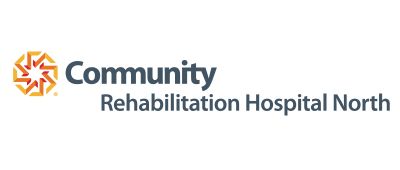 Physical Therapist - PRN
Indianapolis, Indiana
Job # 399997
Date posted 01/06/2021
Description
Community Rehabilitation Hospital North, located on the Community Hospital North medical campus and in partnership with Kindred Healthcare, is an inpatient facility that offers superior access and the latest equipment to improve the lives of individuals with a broad range of diagnoses - from brain and spinal cord injury to stroke and amputation.
Our 63,000 square foot facility has 60 beds and serves as a Midwestern regional provider for patients with complex physical and neurological injuries and has an advanced accreditation from the Commission on Accreditation of Rehabilitation Facilities (CARF) in Adult Inpatient Care and for their Inpatient Brain Injury Specialty Program and Stroke Specialty Program.
Job Summary:
The Physical Therapist (PT) assumes responsibility and accountability for a designated group of patients and provides physical therapy evaluations, modalities and treatments in accordance with established hospital and departmental policies and procedures, maintaining the highest degree of quality patient care.  Assists patients to reach their maximum performance and level of functioning, while learning to live within the limits of their capabilities.
physical therapist, physical therapy, physical therapy assistant, physical therapist therapy, physical therapy aide, home health physical therapist, Acute care, ADL, ADLs, ALF, Balance dysfunction, case management, case manager, clinical, clinic, clinical rotation, geriatric, geriatrics, Healthcare, health care, Homecare, home care, home health, homehealth, hospital, inpatient, inpatient PT, inpatient P.T., inpatient physical therapist, inpatient therapist, licensed therapist, licensed PT, licensed P.T., licensed physical therapist, modalities, neuro, neurological, ortho, ortho PT, ortho P.T., ortho therapist, ortho physical therapist, orthopedics, orthopedic, orthopedic PT, orthopedic P.T., orthopedic physical therapist, PT, P.T., physical therapist, physical therapy, DPT, doctorate PT, doctorate P.T., doctorate physical therapist, medical, medical care, therapist, therapy Care Manager, therapy case manager, therapy case management, therapy Job, therapy Jobs, PT job, PT jobs, P.T. job, P.T. jobs, physical therapy job, physical therapy jobs, physical therapist job, physical therapist jobs, Oasis, outpatient, outpatient clinic, out patient, outpatient rehab, outpatient PT, outpatient P.T., outpatient therapist, outpatient physical therapy, outpatient physical therapist, PRN, PDM, rehab, rehab PT, rehab P.T., rehab physical therapist, rehab setting, rehabilitative, therapeutic, safe strides, safe strides PT, safe strides P.T., safe strides physical therapist, skilled visit, SNF, sports med, sports medicine, sports med therapist, sports med physical therapist, sports medical physical therapist, subacute, sub acute, post acute, therapy, travel PT, travel P.T., travel therapist, travel physical therapist, traveling PT, traveling P.T., traveling physical therapist, rehabilitation services, rehabcare, hospital rehabilitation services, inpatient rehabilitation services, skilled rehabilitation services, IRF, HRS, SRS, RHC, RHB
#MON-HRS
Qualifications
Experience/Skills:
·   Current licensure as a Physical Therapist in the state on Indiana required.
Current Basic Life Support/CPR Card required.
Demonstrated ability to plan, coordinate, evaluate and direct activities of clinical personnel; effective oral and written communication skills, in English with additional languages preferred.
Proficiency in basic computer skills required such as Microsoft Word, Outlook, Excel and hospital specific programs such as UDS.
If you are a current Kindred/RehabCare employeeClick Here.
Sign up for Job Alerts
Get the latest job openings based on your skills and background sent directly to your inbox.
Connect with Our Recruiters
Share some preliminary info about yourself and we will contact you to discuss your career and future opportunities.