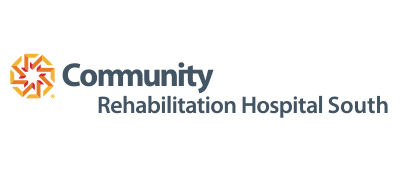 Speech Language Pathologist -PRN
Greenwood, Indiana
Job # 424505
Date posted 01/07/2022
Description
Community Rehabilitation Hospital South is a 44-bed inpatient rehabilitation hospital on the south side of Indianapolis, a  patient-focused, specialized rehabilitation hospital dedicated to the treatment and recovery of individuals who have experienced a loss of function due to an injury or illness such as brain and spinal cord injury, stroke, burns, amputation and multiple trauma.
The Speech Language Pathologist evaluates, plans, and provides therapy for speech, language, cognitive-communication, and swallowing disorders.
ESSENTIAL FUNCTIONS:
The following functions describe the essential duties of this role. Individuals in this role may not perform all of these duties, or may perform additional, related duties not listed here.
Selects, administers, and adapts appropriate evaluations upon receipt of referral from
physician.
Interprets results of initial evaluation, determines appropriate patient goals, and  
develops treatment plan.
Modifies treatment plan as needed and utilizes appropriate treatment techniques.
Completes patient documentation and department paperwork within given time
guidelines.
Counsels and instructs patient and/or family in specific techniques, current status, and
prognosis.
Prepares, presents, and/or attends in-services or other continuing education activities.
Participates in departmental operations and development/implementation of new
programs.
Establishes and maintains a safe environment conducive to effective team functioning,
positive patient outcomes and personal safety.
Performs patient care activities safely and accurately according to age specific criteria.
Uses verbal/nonverbal communications skills that promote effective team functioning
and foster patient/staff interactions.
Maintains the philosophy, goals, objectives, policies, and procedures of the hospital,
division, and department.
Qualifications
REQUIRED EXPERIENCE:  Completion of schooling, completion of Clinical Fellowship,
Inpatient Rehabilitation experience preferred
REQUIRED EDUCATION:    Master's Degree from an ASHA accredited college or university
in Speech Pathology
REQUIRED LICENSE:  Indiana State Licensure, Certificate of Clinical Competence
(CCC) Required, or be a candidate for CCC through completion of Clinical Fellowship
PRE-REQUISITE SKILLS:
Knowledgeable in anatomy/physiology, evaluation and therapy, theoretical concepts

and techniques, current materials and technological advances, and new professional  trends

Ability to effectively provide quality service to impaired individuals

Ability to communicate effectively with staff, peers, patients, families, physicians, and

all internal/external customers

Basic understanding of the behaviors, developmental needs, physical needs, emotional needs, and comfort of the adolescent, adult, and geriatric patient

Ability to lift/transfer patients or treatment supply items without restriction

Upper extremity strength and manual dexterity needed for writing, treatment modalities,

and equipment operation
Sign up for Job Alerts
Get the latest job openings based on your interests, skills and background sent directly to your inbox.
Connect with Our Recruiters
Share some preliminary info about yourself and we will contact you to discuss your interests and career and future opportunities.