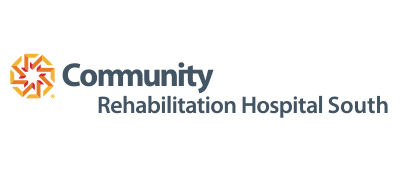 Registered Nurse
Greenwood, Indiana
Job # 412842
Date posted 07/21/2021
Description
Community Rehabilitation Hospital South is a 44-bed inpatient rehabilitation hospital on the south side of Indianapolis, a patient focused, specialized rehabilitation hospital dedicated to the treatment and recovery of individuals who have experienced a loss of function due to an injury or illness such as brain and spinal cord injury, stroke, burns, amputation and multiple trauma.
$10,000 Hiring Bonus
As a Registered Nurse / RN you will:
Provides planning and delivery of direct and indirect patient care through the nursing process of Assessment, Planning, Intervention, and Evaluation. 

Develops nursing care plan in coordination with patient, family and interdisciplinary staff as necessary.  Communicates changes in patient's clinical condition with Physicians, Nursing Supervisor/Manager, and co-workers as appropriate.  Participates in discharge planning process.
rn, registered nurse, nurse, nurse rn, nursing, rn nurse, new grad rn,Registered Nurse / RN, RN, R.N., Registered Nurse, Med Surg, Med Surge, Medical Surgical, Medical/Surgical, Med/Surg, Med/Surge, ICU, ICU RN, ICU Nurse RN, CC, CCU, Critical Care, Critical Care RN, telemetry, acute care, intensive care unit, post-acute, emergency room, E.R., ER, step down, transitional care, transitional care hospitals, long term acute care, nurse, nursing, Clinical Nurse, Critical Care Nurse, Hospital, Healthcare, ACLS, ANA, Acute care, Admissions Nurse, Admission Nurse, BLS, BSN, cardio nurse, cardio RN, cardio registered nurse, cardiac nurse, cardiac RN, cardiac registered nurse, case management, case manager, critical care, ER, Emergency Room, Healthcare, health care, Homecare, home care, home health, homehealth, hospital, ICU, intensive care unit, MSN, medical, medical care, med surg, med-surg, medicare, Nurse, Nurse Care Manager, Nurse Job, Nurse Jobs, oncology RN, oncology nurse, oncology registered nurse, palliative care nurse, ortho nurse, ortho RN, ortho registered nurse, palliative care RN, palliative care registered nurse, registered nurse, RN Job, RN Jobs, Registered Nurse Job, Registered Nurse Jobs, Nursing, Oasis, PRN, PDM, progressive care nurse, rehab RN, rehab registered nurse, rehab nurse, Registered Nurse, Registered Nurse Case Manager, RN, R.N., RN Case Manager, skilled visit, staff RN, staff nurse, staff registered nurse, step down unit, step-down unit, step down unit RN, tele, telemetry, telemetry nurse, telemetry RN, travel nurse, travel RN, travel registered nurse, visit nurse
#MON-HRS
Qualifications
As a Registered Nurse / RN you will have:
Graduate from an accredited Bachelors of Science in Nursing, Associate Degree in Nursing or Nursing Diploma program.
Current state licensure as a Registered Nurse.
BCLS certification.
ACLS preferred.
Minimum six months' Medical/Surgical experience in an acute care setting preferred.
If you are a current
Kindred/RehabCare employee
Click Here
Sign up for Job Alerts
Get the latest job openings based on your interests, skills and background sent directly to your inbox.
Connect with Our Recruiters
Share some preliminary info about yourself and we will contact you to discuss your interests and career and future opportunities.