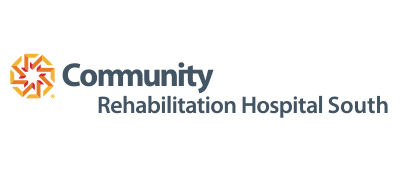 Receptionist PRN
Greenwood, Indiana
Job # 415029
Date posted 08/20/2021
Description
Community Rehabilitation Hospital South is a 44-bed inpatient rehabilitation hospital on the south side of Indianapolis, a  patient-focused, specialized rehabilitation hospital dedicated to the treatment and recovery of individuals who have experienced a loss of function due to an injury or illness such as brain and spinal cord injury, stroke, burns, amputation and multiple trauma.
Job Summary: 
This person answers telephones, greets and assists visitors and assists in performing clerical tasks. He or she possesses good communication, interpersonal and organizational skills and must be able to handle multiple tasks in a fast-paced environment.
PRN hours as needed.  Shift length will normally be between 4 and 12 hours in length and vary week to week depending on hospital needs.  Hours available could fall between the hours of 8 am and 8 pm any day of the week.  Ideal candidates will have additional flexibility to pick up hours as needed to cover absences and other vacancies during the week or weekends. Most hours would be scheduled in advance.   This is a hospital environment and you must be willing to cover some holidays as well as come to work when there is inclement weather.  
This is a small hospital setting and receptionist is first person to be seen by anyone coming into the facility.
ESSENTIAL FUNCTIONS:
Job Specific:
Answers and transfers incoming calls.

Processes mailing labels for outgoing mail.Brings mail to and from the mailbox and sorts it accurately.

Assists coworkers with various documents using Microsoft Windows, Microsoft Excel, and Microsoft Word.

Maintains confidentiality of all data.

Supports the administration team with miscellaneous projects.

Directly communicates with and assists hospital customers.

The employee must maintain a professional demeanor and appearance to reflect proper image for the Hospital and the board members, medical staff, community leaders and fellow employees.

Must have good organizational skills and analytical ability in order to interpret information, and carry out duties independently.

Must be cooperative and have the desire to be a team player.

Other duties as assigned.
Qualifications
QUALIFICATIONS:
High School diploma or GED required.

Experience in administrative role or as a student in higher education.

Proficient in use of computers.

Customer service experience or aptitude to be able to deal tactfully with patients, physicians, visitors and the general public.

Team oriented, positive attitude and takes initative during down time.
Sign up for Job Alerts
Get the latest job openings based on your interests, skills and background sent directly to your inbox.
Connect with Our Recruiters
Share some preliminary info about yourself and we will contact you to discuss your interests and career and future opportunities.