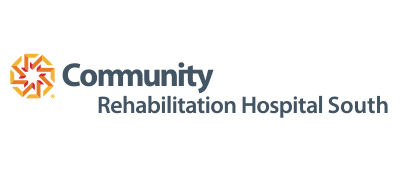 Physical Therapist-PRN
Greenwood, Indiana
Job # 416576
Date posted 09/11/2021
Description
Community Rehabilitation Hospital South is a 44-bed inpatient rehabilitation hospital on the south side of Indianapolis, a patient focused, specialized rehabilitation hospital dedicated to the treatment and recovery of individuals who have experienced a loss of function due to an injury or illness such as brain and spinal cord injury, stroke, burns, amputation and multiple trauma.
IT'S SIMPLE. You want to work in a healthcare setting where you are valued and appreciated - where you receive respect from your superiors and co-workers as well as the patients/residents you treat. You want to be challenged by your job without being overwhelmed by it. You want to play an instrumental role in helping a patient recover, sometimes against strong odds, and go home. What you want is Community Rehabilitation Hospital South.

Community Rehabilitation Hospital South is an inpatient facility that offers superior access and the latest equipment to improve the lives of individuals with a broad range of diagnoses - from brain and spinal cord injury to stroke and amputation.

Put your physical therapy skills to work where they're really needed -evaluate a patient's condition, develop a treatment plan, and help them get better, day by day. You'll also instruct the nursing staff and the patient's families on follow-through programs that build on the progress they've made.

Communicate patient progress or problems to supervisor and other team members; assist with patient scheduling and post charges daily to patient records.

Document patient care in accordance with RehabCare, regulatory, licensing, payer and accrediting requirements.

Instruct patient's family or nursing staff in follow-through programs.

Maintain equipment and work area in a safe and clean condition.

Make presentations to support marketing efforts, at team conferences and in-services.

Handle job responsibilities in accordance with the Company's Code of Business Conduct, the Corporate Compliance Agreement, appropriate professional standard and applicable state/federal laws.
Qualifications
As a Physical Therapist / PT you will have:
Degree from an accredited Physical Therapy program.

Minimum of one year physical therapy experience preferred.

Current and unrestricted Physical Therapy license in the state where services are rendered.

Current CPR certification.

Strong organizational and communication skills.
#MON-HRS
#LI-HRS
Sign up for Job Alerts
Get the latest job openings based on your interests, skills and background sent directly to your inbox.
Connect with Our Recruiters
Share some preliminary info about yourself and we will contact you to discuss your interests and career and future opportunities.