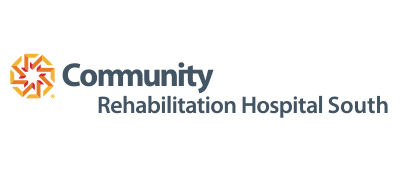 Pharmacy Technician PRN
Greenwood, Indiana
Job # 415158
Date posted 08/24/2021
Description
Pharmacy Technician
Must be licensed as Pharmacy Technician and have experience with IV's.
Job Summary:
The Pharmacy Technician works with the pharmacists to prepare and deliver medications, perform routine duties and assist with clerical functions.
ResponsibilitiesPerforms functions which help keep the department clean and orderly.
• Assists the pharmacist in responding to the requests and needs of patients, and hospital staff.
• Fills and delivers the medication to the medstation Pyxis ES accurately and in accordance with departmental policy.
• Performs delivery to and from nursing units and carries out any procedures associated with this responsibility.
• Performs unit dose packaging safely according to procedure. Maintains proper packaging records.
• Admixes sterile products like fluids, antibiotics and feeding solutions for intravenous use under the direct supervision of a pharmacist.
• Assists with the gathering of work load statistics.
• Identifies functional safety needs for the individual patient or customer and takes appropriate action.
• Demonstrates effective communication skills.
• Professionally answers departmental phone within 3 rings.
• Maintains and ensures patient confidentiality at all times.
• Demonstrates understanding of Joint Commission standards.
• Demonstrates commitment to a healthy working environment.
• May act as a preceptor/mentor to other pharmacy technician(s).
• Performs all other related duties as assigned by the supervisor.
Qualifications
Professional Requirements:
• Represents the organization in a positive and professional manner.
• Adheres to dress code, appearance is neat and clean.
• Wears identification while on duty.
• Reports to work on time and as scheduled.
• Maintains regulatory requirements, including all state, federal and Joint Commission regulations.
• Maintains and ensures patient confidentiality at all times.
Attends departmental in-services and successfully completes annual competencies/education requirements.
• Works at maintaining a good rapport and a cooperative working relationship with physicians, departments and staff.
• Complies with policies and procedures regarding department operations, fire, safety, infection control and emergency management.
• Complies with all organizational policies regarding ethical business practices.
• Communicates the mission, ethics and goals of the hospital, as well as the focus statement of the department.
Experience/Skills:
• High School graduate.
• Prior experience in hospital pharmacy is desirable.
• Pharmacy Technician Certification as required by the State
Sign up for Job Alerts
Get the latest job openings based on your interests, skills and background sent directly to your inbox.
Connect with Our Recruiters
Share some preliminary info about yourself and we will contact you to discuss your interests and career and future opportunities.