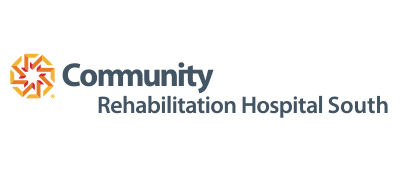 Patient Support Technician Days
Greenwood, Indiana
Job # 403194
Date posted 02/23/2021
Description
Community Rehabilitation Hospital South is a 44-bed inpatient rehabilitation hospital opening on the south side of Indianapolis, a patient focused, specialized rehabilitation hospital dedicated to the treatment and recovery of individuals who have experienced a loss of function due to an injury or illness such as brain and spinal cord injury, stroke, burns, amputation and multiple trauma.
ESSENTIAL FUNCTIONS: 
The following functions describe the essential duties of this role. Individuals in this role may not perform all of these duties, or may perform additional, related duties not listed here.
Establishes and maintains a safe environment conducive to effective team functioning, positive patient outcomes, and personal safety.
Maintains the philosophy, mission, goals, objectives, and policies and procedures of the hospital, department, and unit.
Participates in educational experiences to increase their own knowledge and skills.
Provide patient care and service in a willing and courteous manner.
Provide specific patient care in accordance with corporate, hospital, and unit standards.
Assists nursing team members with patient care under the direct supervision of the Registered Nurse(s).
Able to lift a minimum of 50 pounds, position and/or transfer patients and equipment, using proper body mechanics.
Able to stand/walk between 8-12 hours per day.
Able to communicate effectively with staff, patients, families, and visitors.
Prioritize and appropriately manage their time among multiple tasks/projects.
Read, write, speak, and understand English effectively.
Stand, stretch, squat, stoop, reach, grasp, push, pull, lift, and work in cramped quarters.
Hear spoken word as well as telephone and equipment alarms.
See well, with correction, as a distance of at least 20 feet and up close.
Maintain emotional control in effectively dealing with learners, patients, visitors, situations, and other Care Team members.
Interact with others with diverse socioeconomic, cultural, and ethnic backgrounds.
GENERAL
Greet patient/family and provide orientation to unit/center and room

Assist patient with personal needs

Assist patient with packing and unpacking belongings

Straighten and tidy patient's room including, but not limited to, removal of trash, linens, unneeded supplies, and equipment

Demonstrate initiative to straighten and tidy unit

Maintain patient confidentiality and follow all HIPAA rules

Maintain attendance and punctuality standards

Adhere to professional appearance guidelines

Adhere to Personal Electronic Device policy

PATIENT CARE

Performs Patient Care Competencies as listed in the Patient Support Partner Role Summary. In addition, performs all patient care in accordance with unit specific guidelines and/or regulations.
Apply male exdwelling catheters
Perform straight and foley catheterization (male and female)
Discontinue foley catheters (male and female)
Assist with administer cleansing, lubricating enemas as directed by RN/LPN
Perform simple, clean, and sterile dressing changes after Registered Nurse completes site assessment
Obtain MRSA Screening Cultures
Performs Phlebotomy
Tube feedings (bolus and continuous), may check residuals on G-tubes as directed
Perform EKG, ICU, PCU, and ED units only
Set up sterile field, assists to gather equipment for sterile procedures, and prepares instruments for return to CSR
Performs sterile scrubs
Perform Wii therapy session
Observes and records patient behavior, instructs patients in appropriate behavior and other areas of retraining.
Contributes to patient care conferences.
SAFETY
Care for patients in isolation
Always follow Standard Precautions
Care for patient in restraints
Performs BLS, CPR per American Heart Association Healthcare Provider guidelines, acts as runner, cares for other patients during Code Medical.
Use proper body mechanics
Communicate any changes in patient status to nurse promptly
Actively participates in maintaining a culture of safety
Removes, tags and calls UDS for broken equipment and environmental hazards
Reports safety concerns promptly to appropriate department, nurse, or supervisor.
Consistently follows fall/skin prevention plan
Monitors patients for their safety and for health care providers safety (such as for harrassment,suicide and violence)
TRANSPORTATION
Transport patients safely via wheelchair, cart or bed
Handle specimens as directed by offsite lab
Obtain equipment and supplies as needed
Obtain O2 tank and transport with patient
DOCUMENTATION (paper and/or computer)
Document vital signs and weights on Admission Database and flowsheet forms
Documents on restraint form and agitation scales in EPIC.
Document Intake (fluid and meals)& Output (including wound drains, ostomy and wall suction)
Document all care provided or refusal of care
Document percentage of meal and/or snack consumed or refused
Document variances and to whom reported
Document weight and height in wheelchair or bed.
COMMUNICATION/REPORT
Report any variances or changes from patient norm to the nurse
Perform Handoff Communication between shifts and during breaks
Verify Plan of Care with nurse
Report any pertinent dietary information to nurse (i.e. carb counting, fluid intake)
Collaborates with Registered Nurse and other care team members regarding the care of the patient
Communicates frequently with RN or LPN in accordance to unit standards
UNIT/WORK TEAM
Restock when supplies are low and prior to end of shift
Completes purposeful patient rounding at assigned frequency
Answer call lights promptly for all patients in department
Identify the needs and expectations of customers and strive to exceed them
Clean equipment and transport to designated area per protocol
Communicate observations/changes in patient status to nurse
Successfully complete all mandatory in-services by due date
Actively participates in handoff communication and report
Utilize resources/supplies effectively
Practice continuous Process/Quality Improvement and assists in data collection
Work within scope of practice
Reinforce Plan of Care and patient education
Maintain tidiness of patient room and unit
COMPUTER
Utilizes computer only for work related tasks
Print information necessary for completion of select processes, i.e. specimen requisitions
Utilizes computer for assigned patient care duties
Utilizes computer for company business such as network email, education, accessing network resources, and My Info account information
EQUIPMENT
Competently and safely uses patient equipment including but not limited to; beds, wheelchairs, carts, communication devices, IV poles, nasal cannula, bladder scanner, blood glucose monitor, Dinamap, pulse oximeter, lift and transfer devices, scales, bed alarms, hoyer lift, EZ-stand, and Nurse Call
Follow network guidelines for cleaning used equipment
Able to perform basic wheelchair maintenance and modification
RELATIONSHIP
Demonstrates a learning attitude toward solving problems
Demonstrates ability to respectfully address interpersonal conflicts
Takes initiative to help others
Demonstrates accountability for own actions.
Demonstrates openness to change and willingness to learn new material.
Demonstrates advocacy, respect, and truth-telling/veracity.
Qualifications
REQUIRED EXPERIENCE:     Previous successful experience in a similar role
REQUIRED EDUCATION:       High school diploma or GED equivalent
REQUIRED LICENSE:            Preference for CNA certificate
PRE-REQUISITE SKILLS:
Positive interpersonal and customer service skills
Ability to communicate effectively with patients and personnel
Ability to use a computer for documentation and work related purposes
Maintain attendance and punctuality standards
Sign up for Job Alerts
Get the latest job openings based on your skills and background sent directly to your inbox.
Connect with Our Recruiters
Share some preliminary info about yourself and we will contact you to discuss your career and future opportunities.