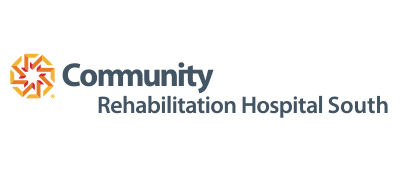 LPN
Greenwood, Indiana
Job # 421558
Date posted 11/18/2021
Description
Community Rehabilitation Hospital South is a new 44-bed inpatient rehabilitation hospital opening on the south side of Indianapolis, a  patient-focused, specialized rehabilitation hospital dedicated to the treatment and recovery of individuals who have experienced a loss of function due to an injury or illness such as brain and spinal cord injury, stroke, burns, amputation and multiple trauma.
Job Summary:
Provides patient care services that meet the psychosocial, physical, mental, and emotional aspects of care; meets the communication needs of patient and family; provides care that reflects initiative and responsibility indicative of professional expectations all under the supervision of a registered nurse.
Responsibilities:
Demonstrates knowledge of medications and their correct administration based on the age and medical condition of the patient.
Avoids medication errors by following correct medication procedures.
Considers patient specific factors to meet the standard of care for patient's age; includes geriatric and general inpatient rehabilitation patients.
Under the supervision of the R.N., assists with the data collection on all patients as per policy.  Identifies and initiates appropriate rehabilitation nursing interventions, performs timely and accurate Functional Independent Measure (FIM) assessments.
Interacts professionally with patient/family and involves them as directed by the patient, in the formation of the plan of care.
Demonstrates ability to adequately assess and reassess pain as per policy.  Utilizes appropriate pain management techniques, while educating the patient and family regarding pain management.
Performs all aspects of patient care in an environment that optimizes patient safety and reduces the likelihood of medical health care errors.
Re-enforces teaching as determined in weekly interdisciplinary/team conference and includes family/support system in teaching as appropriate.
Demonstrates ability to perform treatments and provide services according to level of licensure.
Communicates appropriately and clearly to all staff including Registered Nurses, nursing leadership, coworkers, physicians and the Rehabilitation Services staff.
Consults with other departments as appropriate to provide an interdisciplinary approach to meet the patient's needs. Attends weekly Team Conferences and assists the RN in writing Conference Notes
Maintains a good working relationship with all coworkers regardless of department.
Provides a safe environment for patients, visitors and staff. Complies with appropriate federal, state, local and corporate safety standards.  Manages and operates equipment safely and correctly.
Actively participates in Continuous Quality and Performance Improvement (CQPI) activities.  Offers suggestions for improvement opportunities in patient care, safety, education, etc.
Complies with policies and procedures regarding departmental operations, fire, safety and infection control.
Demonstrates an ability to be flexible, organized and function appropriately under stressful situations
Qualifications
Professional Requirements:
Communicates the mission, ethics and goals of the Hospital
Completes annual educational requirements.  Responsible for personal and professional development.
Complies with regulatory and accreditation standards.
Reports to work on time and as scheduled; completes work within designated time.
Wears identification while on duty
Attends at least 80% of staff meetings and keeps informed of departmental communication.
Ensures confidentiality of patient medical records and PHI.
Supports and represents the organization in a positive and professional manner.
Complies with all organizational policies regarding ethical business practices and HIPAA requirements.
Meets nursing dress code standards.
Experience/Skills:
Graduate of accredited licensed practical nurse program with current licensure in the state

Current Basic Cardiac Life Support Certification

Demonstrated ability to plan, coordinate, evaluate and direct activities of clinical personnel; effective oral and written communication skills, in English with additional languages preferred.

Proficiency in basic computer skills as required.
Sign up for Job Alerts
Get the latest job openings based on your interests, skills and background sent directly to your inbox.
Connect with Our Recruiters
Share some preliminary info about yourself and we will contact you to discuss your interests and career and future opportunities.