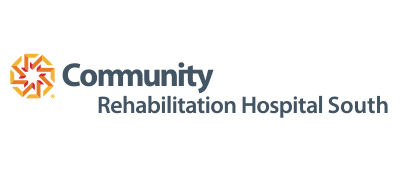 Dietary Aide -
Greenwood, Indiana
Job # 416251
Date posted 09/08/2021
Description
Community Rehabilitation Hospital South is a 44-bed inpatient rehabilitation hospital on the south side of Indianapolis, a  patient-focused, specialized rehabilitation hospital dedicated to the treatment and recovery of individuals who have experienced a loss of function due to an injury or illness such as brain and spinal cord injury, stroke, burns, amputation and multiple trauma.
Job Summary:
Under the direct supervision of the Manager of Nutrition Services, the Dietary Aide performs a variety of patient food service and dish duties.
Responsibilities:
Prepares food trays for general and therapeutic diets.
Prepares and delivers items as requested by patient care units or patients.
Maintains tray line in a clean, neat and organized manner
Prepares special diet foods as necessary.
Delivers food carts to patient care units.Returns carts to kitchen at designated times.
Takes charge of dishwashing duties by using safety policies in place.
Washes specified items by hand, i.e., pots, pans, knives.
Disposes of trash and garbage in appropriate manner and as needed.
Puts clean dishes and utensils away.
Mops floors as scheduled and as necessary.
Cleans walk-in refrigerators and storage areas.
Cleans countertops, tabletops, and steam wells.
Uses cash register to ring up appropriate items for purchase and follows appropriate cash handling procedures.
Sets up sanitizer buckets at the beginning of each shift and ensures that proper sanitizing procedures are being followed.
Qualifications
Professional Requirements:
Adheres to dress code, appearance is neat and clean.

Completes annual education requirements.

Maintains regulatory requirements, including all state, federal and Joint Commission regulations.

Maintains and ensures patient confidentiality at all times.

Reports to work on time and as scheduled; completes work within designated time.

Wears identification while on duty; uses computerized punch time system correctly.

Completes inservices and returns in a timely fashion.

Attends annual review and departmental inservices.

Attends all staff meetings.

Activitely participates in the department's continous quality improvement (CQI) activities.

Complies with all organizational policies regarding ethical business practices.

Communicates the mission, ethics and goals of the hospital, as well as the focus statement of the department.

Represents the organization in a positive and professional manner.

Assists in preparing salads, desserts and nourishments.

Performs special cleaning duties as assigned by the Dining Services Supervisor.

Maintains a good working relationship both within the department and with other departments.

Treats patients and families with respect and dignity.

Observes infection control practices at all times.

Participates in departmental performance improvement activities.

Performs all aspects of patient care in an environment that optimizes patient safety and reduces the likelihood of medical/health care errors.

Other duties as assigned.
Experience/Skills:
Qualifications:

High School diploma or GED.

Able to communicate effectively in English, both verbally and in writing.

Additional languages preferred.
Sign up for Job Alerts
Get the latest job openings based on your interests, skills and background sent directly to your inbox.
Connect with Our Recruiters
Share some preliminary info about yourself and we will contact you to discuss your interests and career and future opportunities.