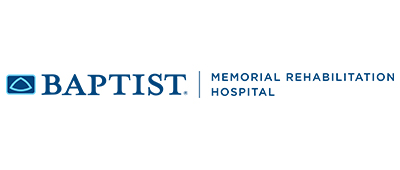 Speech Language Pathologist-PRN- Baptist Memorial Rehabilitation Hospital
Germantown, Tennessee
Job # 409612
Date posted 11/11/2021
Description
Located in Germantown, Tennessee, our 49-bed, rehabilitation hospital is dedicated to the treatment and recovery of individuals who suffer from the debilitating effects of an acute injury or illness. 
Our goal is to assist you in regaining your skills and confidence through comprehensive, multidisciplinary rehabilitation for a variety of neurological, orthopedic and medical conditions. We specialize in helping patients recover from stroke, brain injury, neurological conditions, trauma, spinal cord injury, amputation and orthopedic injury. 
Speech Therapist coordinates the Rehabilitation of our patient population of primarily adult and geriatric persons. The Speech Therapist is an integral member of an interdisciplinary team and is expected to accurately assess the patients' needs; identify and implement appropriate physical therapy treatment; coordinate and/or provide patient and family teaching and work in collaborative association with the interdisciplinary team to provide timely, safe and cost effective treatment to achieve the optimal functional outcome. The Speech Therapist is also responsible for participating in the hospital and departmental Performance Improvement Plan and assisting in program development activities. Further responsibilities include contributing to the cost effectiveness of services and programs of the Therapy Department.
.
Qualifications
Valid and state license or equivalent, in Speech/Language Pathology at the clinical level in the state(s) where services are rendered.
Current CPR Certification
Sign up for Job Alerts
Get the latest job openings based on your interests, skills and background sent directly to your inbox.
Connect with Our Recruiters
Share some preliminary info about yourself and we will contact you to discuss your interests and career and future opportunities.