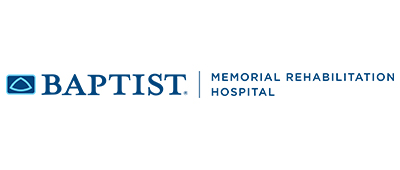 Respiratory Therapist - Full Time- Baptist Memorial Rehabilitation Hospital
Germantown, Tennessee
Job # 420691
Date posted 11/08/2021
Description
Job Summary:
Under the supervision of the Director of Nursing, the Respiratory Therapist is responsible for providing cardiopulmonary care services in accordance with specific physician's orders, department policies and procedures.
Responsibilities:
Maintains knowledge of the various methods of oxygen delivery, including the necessary equipment. Remains alert to and assesses possible side effects to oxygen delivery.

Administers respiratory therapy treatments, understands the purpose of each and the possible side effects associated with each.

Assesses patient pain interfering with optimal level of function or participation in rehabilitation. Makes appropriate physician contact for intervention.

Documents all pertinent data on the patient's medical record following completion of any service.

Maintains a thorough knowledge of all departmental forms, flow charts, logbooks, and their proper usage.

Performs EKGs and files reports.

Performs all aspects of patient care in an environment that optimizes patient safety and reduces the likelihood of medical/health care errors.

Maintains thorough knowledge of hazards of oxygen therapy.

Formulates a teaching plan based on identified learning needs of a patient and evaluates effectiveness of learning. Patient's family is included in teaching as appropriate.

Treats patients and their families with respect and dignity. Coordinates and directs patient care to ensure patients' needs are met and that hospital policy is followed.

Demonstrates ability to assess patient, his/her need, and ability to tolerate treatment and reassessment for response to treatment.

Attends education in-service programs to maintain professional competency. Obtains appropriate hospital-specific education and training.

Performs all additional duties as assigned by the Director of Nursing.

Manages and operates equipment safely and correctly.

Completes required documentation of pre and post assessments, care planning, and daily documentation of patient receiving respiratory therapy treatments and services.

Follows laws, regulations, and safe practices of medication management activities.

Utilizes continuing education to keep abreast of current advancements related to pulmonary care.

Administers medical gases, breathing therapy modalities, and approved medications upon written order of physicians.

Administers therapy utilizing standards of care and best practices.

Recommends and implements appropriate alterations to therapy based on observations. .

Demonstrates knowledge and understanding of the differences in techniques and treatment modalities as performed on patients of varying ages, including geriatric patients, as well as the general patient population.

Other duties as assigned.
Qualifications
Professional Requirements:
Adheres to dress code, appearance is neat and clean.
Maintains regulatory requirements, including all state, federal and Joint Commission regulations.
Maintains and ensures patient confidentiality at all times.
Reports to work on time and as scheduled.
Wears identification while on duty.
Works at maintaining a good rapport and a cooperative working relationship with physicians, departments and staff.
Represents the organization in a positive and professional manner.
Complies with policies and procedures regarding department operations, fire, safety, infection control and emergency management.
Complies with all organizational policies regarding ethical business practices.
Communicates the mission, ethics and goals of the hospital, as well as the focus statement of the department.
Experience/Skills:
Graduate of an AMA-approved School of Respiratory Therapy.
Current CPR certification.
Three (3) or more years of previous experience in all aspects of cardiopulmonary services.
Able to communicate effectively in English, both verbally and in writing.
Additional languages preferred.
Strong written and verbal skills.
Basic computer knowledge.
Physical and Safety Requirements:
Good general health and stress coping ability. Full mobility and ability to participate in vigorous activity. Ability to clearly and effectively communicate with all constituents (patients, families, peers, and other healthcare team members) as needed for assessment, intervention, and professional development. Possess near vision acuity for accurate reading of equipment and recording on patient charts. Must be physically able to lift, support and move patients. Reasonable accommodations may be made to enable individuals with disabilities to perform the essential functions of the position without compromising patient care.
Reasonable accommodations may be made to enable individuals with disabilities to perform the essential functions of the position without compromising patient care.
Sign up for Job Alerts
Get the latest job openings based on your interests, skills and background sent directly to your inbox.
Connect with Our Recruiters
Share some preliminary info about yourself and we will contact you to discuss your interests and career and future opportunities.