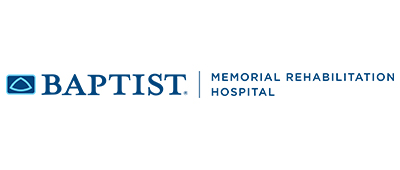 Receptionist - PRN- Baptist Memorial Rehabilitation Hospital
Germantown, Tennessee
Job # 443400
Date posted 09/13/2022
Description
Job Summary:
The Receptionist answers telephones, greets and assists visitors and assists in performing clerical tasks. He or she possesses good communication, interpersonal and organizational skills and must be able to handle multiple tasks in a fast-paced environment.
Responsibilities:
Welcomes visitors by greeting them, in person or on the telephone.

Answers or refers all hospital inquiries.

Directs visitors by referencing employee and departmental directories.

Provides instructions as needed.

Maintains security by following procedures, monitoring sign-in, and issuing vendor badges.

Maintains confidentiality of all protected health information.

Maintains safe and clean reception area by complying with infection control standards and procedures.

Maintains continuity among reception team by documenting and communicating any vital information.

Assists with the admission process. Communciates all new patient arrivals.

Supports the administration team with miscellaneous projects.

Provides clerical support as needed with various documents using Microsoft Windows, Microsoft Excel, and Microsoft Word.

Maintains a professional demeanor and appearance to reflect proper image for the Hospital and its board members, medical staff, community leaders and fellow employees.

Demonstrates good organizational skills and analytical ability in order to interpret information, and carry out duties independently.
Must be cooperative and have the desire to be a team player
Qualifications
Professional Requirements:
Adheres to dress code, appearance is neat and clean.
Maintains regulatory requirements, including all state, federal and Joint Commission regulations.

Maintains and ensures patient confidentiality at all times 

Reports to work on time and as scheduled.
Wears identification while on duty.

Attends departmental in-services and completes annual competencies/education requirements.

Works at maintaining a good rapport and a cooperative working relationship with physicians, departments and staff 

Represents the organization in a positive and professional manner.

Complies with policies and procedures regarding department operations, fire, safety, infection control and emergency management.

Complies with all organizational policies regarding ethical business practices.

Communicates the mission, ethics and goals of the hospital, as well as the focus statement of the department.
Experience/Skills:
High School diploma or GED required. 
Prior experience in a clerical role or similar position.

Proficient use of computer word processing.

Must be able to read, write and speak the English language.

Ability to deal tactfully with patients, physicians, visitors and the general public.

Ability to work harmoniously with other personnel.

Ability to minimize waste of supplies, misuse of equipment, etc.
Must be able to follow written and oral instructions.



Physical and Safety Requirements:

Must be able to move intermittently throughout day.
Must be able to cope with the mental and emotional stress of the position.
Must possess sight/hearing senses, or use prosthetics that will enable these senses to function adequately, so that the requirements of this position can be fully met
Sign up for Job Alerts
Get the latest job openings based on your interests, skills and background sent directly to your inbox.
Connect with Our Recruiters
Share some preliminary info about yourself and we will contact you to discuss your interests and career and future opportunities.