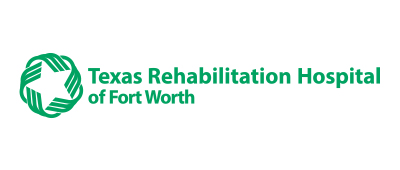 Physical Medicine and Rehabilitation Residency Program Director Opportunity
Fort Worth, Texas |
Job # 401309
Date posted 02/13/2021
Description
Kindred Healthcare is the country's largest provider of post-acute care. With over 22 inpatient rehabilitation hospitals and robust community partnerships, Kindred provides care to over 62,000 patients annually.  We are currently seeking a qualified Physiatrist with Graduate Medical Education leadership experience to build a new Physical Medicine and Rehabilitation Residency Program that will be based at Texas Rehabilitation Hospital of Fort Worth.
Effective 7/01/21, the Texas Rehabilitation Hospital has been awarded initial Institutional Accreditation from the ACGME to develop and implement a Physician Medicine and Rehabilitation residency program.
Texas Rehabilitation Hospital is a 66 bed inpatient facility that specializes in caring for patients recovering from stroke, brain injury, neurological conditions, trauma, spinal cord injury, amputation, and orthopedic injury.
The PMR Residency Program Director is a full time position with dedicated administrative time for program development, implementation, management and oversight of the program's residents and faculty. The remainder of the physician's time will be spent in the clinical supervision of residents and other patient care needs of the facility.
The Program Director must meet the following qualifications:
Current Board Certification from the American Board of Physical Medicine and Rehabilitation or by the American Osteopathic Board of Physical Medicine and Rehabilitation
At least three years of documented specialty expertise
At least three years of documented educational and/or administrative experience from another ACGME accredited residency/fellowship program.
Documented scholarly activity/participation, within the past five years, in at least one of the following areas listed below:

Publication of original research or review articles in peer-reviewed journals, or chapters in textbooks;
Publication or presentation of case reports or clinical series at local, regional, or national professional and scientific society meetings; or
Participation in national committees or educational organizations
The Program Director will help establish the strategic direction of the new program and will be responsible for maintaining the standards, quality and reputation of the Physical Medicine and Rehabilitation Residency Program. The Candidate will demonstrate a commitment to remain in the position for a length of time adequate to maintain continuity of leadership and program stability.
Qualifications
Key Responsibilities for the Program Director:
Prepare and implement a comprehensive, effective, and well-organized educational curriculum
Oversee and ensure the administration of high quality didactic and clinical education
Facilitation and management of external training and educational experiences
Selection and management of program faculty with development and educational oversight, particularly focused on scholarly activity
Lead the annual recruitment and selection of program candidates through the National Resident Matching Program (NRMP)
Ensure compliance with both the Institutional and ACGME stated requirements and expectations
Develop and maintain policies and procedures consistent with the institutional and program requirements (e.g. resident clinical and educational work hours, clinical work environment, etc.)
Participation in regular evaluation of the program's residents and faculty in relation to the educational objectives of the program and the ACGME's milestones for Physical Medicine and Rehabilitation
Assess the technical competence and clinical capabilities of each resident
Interested individuals are asked to submit their CV to Stacey.Boone@Kindred.com.
Sign up for Job Alerts
Get the latest job openings based on your interests, skills and background sent directly to your inbox.
Connect with Our Recruiters
Share some preliminary info about yourself and we will contact you to discuss your interests and career and future opportunities.