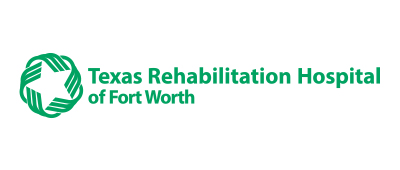 Education and Employee Health Coordinator
Fort Worth, Texas
Job # 450634
Date posted 11/23/2022
Description
JOB SUMMARY:
Assumes responsibility and accountability for assessment, planning, implementation and evaluation of education programs including clinical orientation of new employees. 
ESSENTIAL FUNCTIONS:
Meets all competencies required for registered nurse.

Assesses, plans, implements and evaluates education programs and orientation of staff, students, volunteers and contracted nursing staff.

Uses independent judgement to plan, create, implement and excecute training content and programs.

Consistently provides input into individual staff development during the orientation process and on an ongoing basis.

Designs individualized orientations based upon specific position and assessment of competency.

Participates in establishing goals, objectives, policies and procedures for staff development.

Ensures competency of all preceptors and participates in matching preceptors with new employees.

Evaluates educational needs of staff through various methods including QI programs, safety occurrence monitoring, changes in patient population served, and annual needs assessment.

Assesses, plans, develops, implements and evaluates ongoing competencies of staff based on need.

Supports and aligns educational activities with best practice initiatives and hospital's quality improvement process.

Serves as clinical education resource on current practices and procedures within the hospital.

In collaboration with hospital leadership and personnel from applicable departments or services, reviews and revises the program to improve outcomes.

Responsible for coordination of CPR training and ensuring staff is compliant with current certifications

Works at maintaining a good rapport and a cooperative working relationship with physicians, departments and staff.

Demonstrates ability to work collaboratively and lead work groups, committees and individual staff in organized and efficient manor to accomplish expected goals and outcomes.

Demonstrates flexibility of schedule and utilizes creative strategies to meet the learning needs of staff on all shifts.

Partners with CNO and Nurse Manager to promote individual and team accountability for learning.

Functions as a resource for new staff as necessary during orientation period and ongoing as demonstrated through feedback tools from employee and preceptor.

Develops reviews and recommends reference material based upon assessed needs of staff.

Communicates and collaborates with colleagues on developing education standards, plans and initiatives.

Individualizes and coordinates learning opportunities by using multiple strategies based on content, audience and complexity. Applies adult learning principles.

Communicates the mission, ethics and goals of the hospital, as well as the focus statement of the department.

Along with HR, ensures staff education records are up to date.

Other duties as assigned.
Qualifications
Graduation from an accredited Bachelors of Science in Nursing, Associate Degree in Nursing or Nursing Diploma program.  Bachelors or Masters strongly preferred.

Current state licensure as Registered Nurse.

Demonstrated experience planning, coordinating, evaluating and/or directing educational activities of clinical personnel

Minimum of 2 years' experience as a bedside RN

CPR/BCLS certification. ACLS preferred.

Excellent oral and written communication and interpersonal skills.
Sign up for Job Alerts
Get the latest job openings based on your interests, skills and background sent directly to your inbox.
Connect with Our Recruiters
Share some preliminary info about yourself and we will contact you to discuss your interests and career and future opportunities.