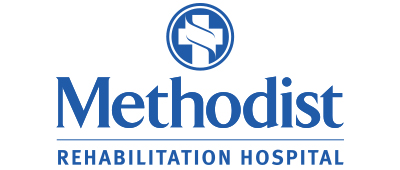 Nutritional Services Aide- PRN-Inpatient Rehab Hospital
Dallas, Texas
Job ID 379135
Date posted 02/06/2020
Facility CHC Payroll - Methodist Rehab
Description
IT'S SIMPLE. You want to work in a healthcare setting where you are valued and appreciated - where you receive respect from your superiors and co-workers as well as the patients/residents you treat. You want to be challenged by your job without being overwhelmed by it.  You want to play an instrumental role in helping a patient recover, sometimes against strong odds, and go home. What you want is Methodist Rehab Hospital.  Our mission is to promote healing, provide hope, preserve dignity and produce value for each patient, resident, family member, customer, employee and shareholder we serve.  Join us!
Summary:
Prepare exciting meals that meet the dietary guidelines. Your "customers" (our residents) are sure to appreciate your special efforts in making their food enticing while making sure it's the nutritional, healthful food they need.

Responsibilities
Read menus, recipes, and review all necessary steps in meal preparation with the Dietary Services Manager
Prepare all necessary menu items, determine quantity of food needed and follow recipes
Serve meals using portions listed on menu; use proper food preparation and handling techniques
Prepare substitute items to meet resident's individual needs
Cover, date and label all leftovers and store properly
Follow established security routine; use proper infection control techniques and protective equipment; use proper safety techniques
Receive and check all deliveries against invoices issued by the Dietary Services Manager
Perform other duties as assigned
Qualifications
Must be knowledgeable about safe food preparation and handling techniques, nutritional standards/applications and be skilled in bulk food preparation. Should be accurate, concise and detail-oriented and able to work cooperatively as a member of a team. Effective communication with residents, their families and at all levels of the organization is important.
Education at the tenth grade level or above is desirable with six months of experience in large quantity food preparation experience with therapeutic diet preparation is preferred. Must be able to read, speak and understand the English language and have basic math skills. Should understand the principles of growth and development for the entire life span and be able to provide appropriate care for adolescent, adult and geriatric residents.
Current Food Handler's Certification
Sign up for Job Alerts
Get the latest job openings based on your skills and background sent directly to your inbox.
Connect with Our Recruiters
Share some preliminary info about yourself and we will contact you to discuss your career and future opportunities.