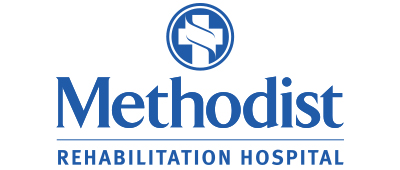 Nursing Assistant - (CNA/NA) Fulltime
Dallas, Texas
Job # 399001
Date posted 12/30/2020
Description
Methodist Rehabilitation Hospital, our beautiful, 50-bed JCAHO and CARF accredited freestanding Inpatient Rehabilitation Facility (IRF) located at 3020 West Wheatland Road in Dallas, TX.
Methodist Rehabilitation Hospital's mission is to deliver comprehensive, efficient medical rehabilitation to persons with disabling conditions in order to provide them the opportunity to achieve the highest attainable level of functional improvement. Specialty programs include stroke rehabilitation, brain injury rehab, orthopedic physical therapy, and amputation treatment.
Your career growth begins when you join an interdisciplinary team, where doctors, nurses, therapists and other experts work together to form individualized care plans for our patients and residents. Opportunities through our development programs, training seminars and university partnerships, not only allow for continual career growth but emphasize our commitment to investing in our employees and developing future healthcare leaders
This position requires being able to start a CNA program within a month of hire and requires a year of service post hire.  This apprenticeship entails attending and completing CNA course and then continuing to work in the hospital as described below
Under the direction of a CNA and/or RN/LVN, assists in the individualized care of the patient to achieve the patient's highest level of wellness.
Greets and orients patient to the patient care area.
Performs direct patient care, such as bathing, assisting with elimination, bed making, and vital signs.
Performs meal service and feeding assistance functions.
Transports patients and patient related materials in a safe, timely, and professional manner.
Assists patients with other activities of daily living, such as dressing and grooming. Performs patient observation, documents patient care and response to care and communicates significant information to the CNA and or RN/LVN and other appropriate team members.
Works cooperatively with others as part of a team; recognizes the importance of group goals.
Performs designated clinical procedures and non-clinical support tasks essential to providing care to the patient.
Assists in operational support tasks or duties.
Collaborates with other team member to perform other services as directed.
Qualifications
High school diploma or GED equivalent
Nurse Aide certification or
Ability and eligibility to enroll in CNA program full time within a month of offer
Ability to work full time 
Current BLS certification
Previous patient care experience, preferred 
Sign up for Job Alerts
Get the latest job openings based on your skills and background sent directly to your inbox.
Connect with Our Recruiters
Share some preliminary info about yourself and we will contact you to discuss your career and future opportunities.