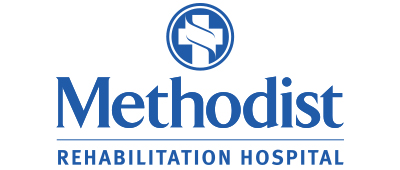 Clinical Liaison - Inpatient Rehab
Dallas, Texas
Job # 437047
Date posted 06/23/2022
Description
Methodist Rehabilitation Hospital of Dallas is proud to be recognized by Newsweek as one of America's Best Rehabilitation Hospitals in 2021.
Methodist Rehabilitation Hospital, our beautiful, 50-bed JCAHO and CARF accredited freestanding Inpatient Rehabilitation Facility (IRF) located at 3020 West Wheatland Road in Dallas, TX.
Methodist Rehabilitation Hospital's mission is to deliver comprehensive, efficient medical rehabilitation to persons with disabling conditions in order to provide them the opportunity to achieve the highest attainable level of functional improvement. Specialty programs include stroke rehabilitation, brain injury rehab, orthopedic physical therapy, and amputation treatment.
Summary: Successful candidate's will initiate one on one dialog with potential referral sources and maintain positive relationships with current referral sources. They will design, develop and drive cutting edge sales strategies designed to increase patient/resident admissions that leverage Kindred's core competence in the area of rehabilitating medically complex patients/residents.
Through the building of long term relationships with these referring facilities and physicians, the successful candidate will facilitate the identification and assessment of future patient/resident admissions factoring in length of stay, and level of acuity which should align with the outcomes expected from Kindred's clinical expertise in rehabilitation and nursing.
The candidate can expect to spend most of their time (80% or more) in the field, making presentations, assessing patients/residents and building these long term relationships.
Our ideal candidate will have a college degree in and clinical licensure in addition to having prior full life cycle sales experience within the healthcare industry.
Qualifications
Education
College degree in healthcare-related field (RN, LVN, PT, OT, LMSW) 
Minimum of 2 years experience in acute care or rehab.
Clinical experience required with demonstrated skills in clinical assessments and marketing.
Requires a professional level of knowledge in physician relations and interfacing with insurance companies.
Extensive knowledge of local provider and medical communities
Experience:
2+ years demonstrated full life cycle sales experience (B2B and/or DTC) from lead generation, educating the client, persistent follow up and follow through on all leads, issues and success stories
Strong preference given to candidates who have previously operating in the sales function of a medical device, institutional pharmaceutical or healthcare setting company
Previously demonstrated experience working in a clinical setting where they were directly involved with patient diagnosis and/or assessing acuity for complex patients/residents
If you are a current Kindred/RehabCare employeeClick Here
Sign up for Job Alerts
Get the latest job openings based on your interests, skills and background sent directly to your inbox.
Connect with Our Recruiters
Share some preliminary info about yourself and we will contact you to discuss your interests and career and future opportunities.