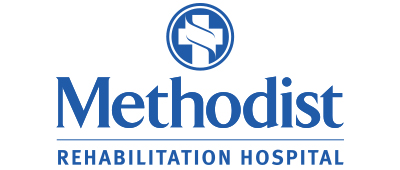 Charge Nurse RN - FT - $30,000 Sign On - Nigh Shift
Dallas, Texas
Job # 437044
Date posted 06/23/2022
Description
Methodist Rehabilitation Hospital of Dallas is proud to be recognized by Newsweek as one of America's Best Rehabilitation Hospitals in 2021.
$30,000,00 Sign On Bonus - 2 Year Commitment 
Methodist Rehabilitation Hospital, our beautiful, 50-bed JCAHO and CARF accredited freestanding Inpatient Rehabilitation Facility (IRF) located at 3020 West Wheatland Road in Dallas, TX.
Methodist Rehabilitation Hospital's mission is to deliver comprehensive, efficient medical rehabilitation to persons with disabling conditions in order to provide them the opportunity to achieve the highest attainable level of functional improvement. Specialty programs include stroke rehabilitation, brain injury rehab, orthopedic physical therapy, and amputation treatment.
Your career growth begins when you join an interdisciplinary team, where doctors, nurses, therapists and other experts work together to form individualized care plans for our patients and residents. Opportunities through our development programs, training seminars and university partnerships, not only allow for continual career growth but emphasize our commitment to investing in our employees and developing future healthcare leaders.
As Charge Nurse you will:
·Coordination of staff as well as direct and indirect patient care to adult and geriatric patients. The supervisor serves as a liaison between nursing and hospital administration on an assigned shifts.
·Provides planning and delivery of direct and indirect patient care through the nursing process of Assessment, Planning, Intervention, and Evaluation. Develops nursing care plan in coordination with patient, family and interdisciplinary staff as necessary. Communicates changes in patient's clinical condition with Physicians, Nursing Supervisor/Manager, and co-workers as appropriate. Participates in discharge planning process.
·Assumes responsibility and accountability for the care of those patients being treated by Licensed Practical/Vocational Nurses and Certified Nursing Assistants/Rehabilitation Techs. 
Demonstrates correct interpretation of policies and standards.
·Assures unit assignments are complete.
·Supervises unit personnel to assure maximum productivity and quality of patient care.
·Participates in the management of assigned staff.
·Demonstrates effective communication skills and the knowledge and skill necessary to provide care appropriate to the age and developmental level of the patient.
Our Values:                                                                                                                   
Give your Best
Performs work that reflects the highest level of service and is a credit to self and positively represents Kindred. Keeping skills, competencies and required licensures/certifications current; displays mastery over attitude and behavior and pride in appearance.
Stay Focused on the Patient
Meets the patients' needs and concerns by consistently acting in a patient-focused manner.
Doing the right thing… Always
Demonstrates adherence to a strict moral or ethical code in performance of duties by always seeking to do the right thing. Takes ownership of all aspects of duties shown through reliable, timely performance and accountability
Create Fun In What you Do
Demonstrates a positive attitude toward work and devotion to the task at hand.
Respect Individuality to Create the Team
Cooperate with co-workers while performing duties leading to everyone being able to achieve success and giving recognition where it is due. Acknowledges the worth of others through professionalism, patience, and common courtesy.
Be Kinder than Expected
Anticipating a need, providing service above and beyond expectations with compassion
Qualifications
Current state licensure.
Registered Nurse
BCLS/ACLS certification required
previous supervisor/management/leadership experience 
CRRN preferred.
Minimum 12 months inpatient rehab/acute care experience
Sign up for Job Alerts
Get the latest job openings based on your interests, skills and background sent directly to your inbox.
Connect with Our Recruiters
Share some preliminary info about yourself and we will contact you to discuss your interests and career and future opportunities.