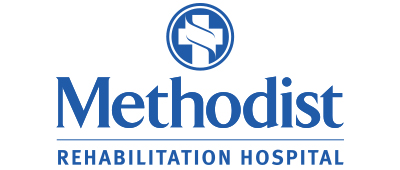 Certified Nursing Assistant - $10,000 Sign On - Night Shift
Dallas, Texas
Job # 433830
Date posted 05/12/2022
Description
FULL TIME NIGHT SHIFT | $10,000 Sign On Bonus
Methodist Rehab Dallas is proud to be recognized by Newsweek as one of America's Best Rehabilitation Hospitals in 2021.
Methodist Rehabilitation Hospital is currently seeking energetic and qualified  individuals for Certified Nursing Assistant (CNA) positions. We are looking for experienced individuals with a true passion for patient care. We provide you with the professional growth and stability you deserve in a true team environment. If you are an enthusiastic individual seeking an environment dedicated to quality patient care and an organization with a strong mission to serve our community, we invite you to apply!
The CNA provides direct and indirect patient care services that meet the psychosocial, physical and general aspects of care; meets the communication needs of patient and family; provides care that reflects initiative and responsibility indicative of professional expectations, under the supervision of a Registered Nurse or LVN. Maintain regulatory requirements, nursing and hospital policies, procedures and standards. Assists patients with activities of daily living, provides for personal care and comfort. Communicate with physicians and team members about changes in patient's clinical condition. Additionally, is able to perform general nursing duties in all departments with adequate supervision.
Responsibilities
Assigned to specific patients who they will be responsible for during a given shift.
Will remain within reach of patient at all times unless relieved by other designated staff member. If patient leaves the designated area staff member will alert other staff and stay with patient.
When appropriate will engage in activities such as games to help keep patient engaged and calm.
Will ambulate patient when cleared by therapy to do so.
Will provide for the patients basic needs such as offering them beverages or snacks when appropriate to do so.
Will assist other nursing staff with re-positioning or transferring patients when appropriate to do so.
Maintain the patient's environment in a safe, neat and clean manner.
Will report any unusual or in-appropriate behavior to nursing staff.
Provide basic comfort measures, straighten sheets, blankets and pillows.
Assist with basic grooming activities.
Our Values
Give your Best
Performs work that reflects the highest level of service and is a credit to self and positively represents Kindred. Keeping skills, competencies and required licensures/certifications current; displays mastery over attitude and behavior and pride in appearance.
Stay Focused on the Patient
Meets the patients' needs and concerns by consistently acting in a patient-focused manner.
Doing the right thing… Always
Demonstrates adherence to a strict moral or ethical code in performance of duties by always seeking to do the right thing. Takes ownership of all aspects of duties shown through reliable, timely performance and accountability
Create Fun In What you Do
Demonstrates a positive attitude toward work and devotion to the task at hand.
Respect Individuality to Create the Team
Cooperates with co-workers while performing duties leading to everyone being able to achieve success and giving recognition where it is due. Acknowledges the worth of others through professionalism, patience, and common courtesy.
Be Kinder than Expected
Anticipating a need, providing service above and beyond expectations with compassion
Qualifications
Education:
Completion of course for nursing assistants.
Licenses/Certification:
Current Nursing Assistant Certification and BCLS Certification.
Experience:
Minimum six months experience in a rehabilitation, acute or long term facility.
Sign up for Job Alerts
Get the latest job openings based on your interests, skills and background sent directly to your inbox.
Connect with Our Recruiters
Share some preliminary info about yourself and we will contact you to discuss your interests and career and future opportunities.