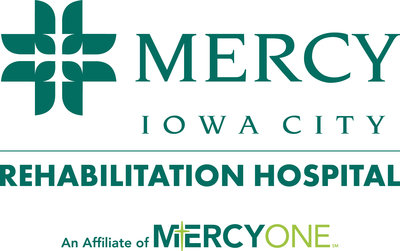 Unit Secretary - Mercy Iowa City Rehabilitation Hospital
Coralville, Iowa
Job # 412427
Date posted 07/15/2021
Description
Kindred Healthcare is seeking a weekend package Unit Clerk/Secretary for Mercy Iowa City Rehabilitation Hospital, our new, 40-bed Inpatient Rehabilitation Facility (IRF) located in Coralville, IA! Our new rehabilitation hospital, in partnership with Mercy Iowa City, opened in June of 2020 and offers specialized programs for people who have experienced stroke, brain and spinal-cord injuries, amputations, complex orthopedic injuries and other conditions requiring inpatient rehabilitative services. Our goal is to help patients achieve their highest level of recovery with a goal of returning home as soon as able.
Our culture of caring for our patients and residents begin with our core values – our employees. We are committed to fostering professional growth and dedicated healthcare teams that make us the provider of choice. We embrace a diverse workforce and understand that hiring outstanding people is the key to providing quality care – and quality care is what we do every day! Interested in a career with Kindred Hospitals, a place where you can put your heart into and make a real difference in our patient's lives?
JOB SUMMARY:
Assist nursing staff with patients' personal care, emotional support, and activities of daily living. More complex duties performed under supervision of professional nursing personnel.
ESSENTIAL FUNCTIONS:
Job Specific:
Ensures visitors are acknowleged quickly and helps direct them and answer any questions.

Initiates medical record upon admission.  Maintains said record during patient stay, and closes the record upon patient discharge within the electronic medical record.
Initiates follow-up regarding doctors orders.
Ensures that all patient and special charges are processed.
Serves as unit receptionist for incoming and outgoing calls and visitor information.
Interacts frequently with unit personnel, physicians, visitors, patients' families and other ancillary hospital personnel for the purpose of giving and receiving information.
Has contact with patients.  Duties may include answering patient lights, and fulfilling patient request for non-care items, attend appointments with patients, working in the café.   Requires professional, courteous, and helpful manner in all contacts with customers.
Position involves multi-tasking in a high stress environment.  Requires constant mental alertness and the ability to calmly and accurately perform duties when subjected to frequent and varied interruptions.
Must have the ability to exercise judgment and initiative in the resolution of problems encountered,
Ensures that all patient and unit equipment, supplies and procedures are ordered and received,
Other duties as assigned.
Qualifications
QUALIFICATIONS:
High school diploma required, with two years of college level education preferred.

Computer experience required.

Prior experience in a hospital setting is preferred. 

Must have the ability to work with all levels of medical personnel, patients and families,

Ability to speak and write concisely with knowledge of medical terminology desirable.
Sign up for Job Alerts
Get the latest job openings based on your interests, skills and background sent directly to your inbox.
Connect with Our Recruiters
Share some preliminary info about yourself and we will contact you to discuss your interests and career and future opportunities.