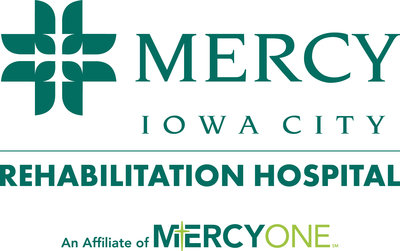 Registered Nurse
Coralville, Iowa
Job # 417575
Date posted 09/27/2021
Description
Currently offering a $10,000 sign-on bonus!
Kindred Healthcare is seeking Registered Nurses (RNs) for Mercy Iowa City Rehabilitation Hospital, our new, 40-bed Inpatient Rehabilitation Facility (IRF) located in Coralville, IA! Our new rehabilitation hospital, in partnership with Mercy Iowa City, which opened in June of 2020, offers specialized programs for people who have experienced stroke, brain and spinal-cord injuries, amputations, complex orthopedic injuries and other conditions requiring inpatient rehabilitative services. Our goal is to help patients achieve their highest level of recovery with a goal of returning home as soon as able.
Our culture of caring for our patients and residents begin with our core values – our employees.  We are committed to fostering professional growth and dedicated healthcare teams that make us the provider of choice. We embrace a diverse workforce and understand that hiring outstanding people is the key to providing quality care – and quality care is what we do every day! Are you interested in a career with Kindred Hospitals, a place where you can put your heart into and make a real difference in our patients' lives?
JOB SUMMARY:
Provides planning and delivery of direct and indirect patient care through the nursing process of Assessment, Planning, Intervention, and Evaluation. Develops nursing care plan in coordination with patient, family and interdisciplinary staff as necessary. Communicates changes in patient's clinical condition with Physicians, Nursing Supervisor/Manager, and co-workers as appropriate. Participates in discharges planning process.
ESSENTIAL FUNCTIONS:
Job Specific:
Accurately performs patient assessments and identifies patient needs.

Identifies and initiates appropriate nursing interventions.

Provides patient and family teaching throughout the rehabilitation stay and prior to discharge.

Provides care appropriate to condition and age of the patient.

Works cooperatively and actively participates with other members of the interdisciplinary team.

Participates in Continuous Quality and Performance Improvement (CQPI).

Maintains positive relationships with all customers.

Promotes rehabilitation nursing philosophy and scope of practice.

Actively participates in team conferences.

Performs timely and appropriate documentation relating to medical necessity in the medical record.

Responsible for completion and revision of the Interdisciplinary Care Plan for each patient.

Performs timely and accurate QI assessments.

Provides a safe environment for patients, visitors and staff and complies with appropriate and approved safety standards.

Supports the leadership for the hospital in a professional manner and acts as a role model.

Other duties as assigned.
rn, registered nurse, nurse, nurse rn, nursing, rn nurse, new grad rn,Registered Nurse / RN, RN, R.N., Registered Nurse, Med Surg, Med Surge, Medical Surgical, Medical/Surgical, Med/Surg, Med/Surge, ICU, ICU RN, ICU Nurse RN, CC, CCU, Critical Care, Critical Care RN, telemetry, acute care, intensive care unit, post-acute, emergency room, E.R., ER, step down, transitional care, transitional care hospitals, long term acute care, nurse, nursing, Clinical Nurse, Critical Care Nurse, Hospital, Healthcare, ACLS, ANA, Acute care, Admissions Nurse, Admission Nurse, BLS, BSN, cardio nurse, cardio RN, cardio registered nurse, cardiac nurse, cardiac RN, cardiac registered nurse, case management, case manager, critical care, ER, Emergency Room, Healthcare, health care, Homecare, home care, home health, homehealth, hospital, ICU, intensive care unit, MSN, medical, medical care, med surg, med-surg, medicare, Nurse, Nurse Care Manager, Nurse Job, Nurse Jobs, oncology RN, oncology nurse, oncology registered nurse, palliative care nurse, ortho nurse, ortho RN, ortho registered nurse, palliative care RN, palliative care registered nurse, registered nurse, RN Job, RN Jobs, Registered Nurse Job, Registered Nurse Jobs, Nursing, Oasis, PRN, PDM, progressive care nurse, rehab RN, rehab registered nurse, rehab nurse, Registered Nurse, Registered Nurse Case Manager, RN, R.N., RN Case Manager, skilled visit, staff RN, staff nurse, staff registered nurse, step down unit, step-down unit, step down unit RN, tele, telemetry, telemetry nurse, telemetry RN, travel nurse, travel RN, travel registered nurse, visit nurse
#MON-HRS
Qualifications
QUALIFICATIONS:
Graduation from an accredited Bachelors of Science in Nursing, Associate Degree in Nursing or Nursing Diploma program.

Current state licensure as Registered Nurse.

CPR/BCLS certification. ACLS preferred.

CRRN Preferred

Minimum six months' Medical/Surgical experience in an acute care setting preferred.

Excellent oral and written communication and interpersonal skills.
If you are a current
Kindred/RehabCare employee
Click Here
Sign up for Job Alerts
Get the latest job openings based on your interests, skills and background sent directly to your inbox.
Connect with Our Recruiters
Share some preliminary info about yourself and we will contact you to discuss your interests and career and future opportunities.