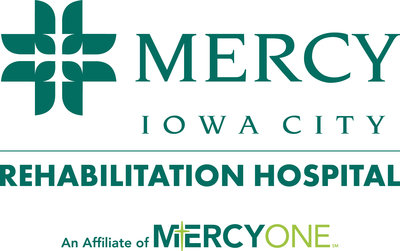 Receptionist - IRF
Coralville, Iowa
Job # 402794
Date posted 04/28/2021
Description
Kindred Healthcare is seeking a Receptionist for Mercy Iowa City Rehabilitation Hospital, our new, 40-bed Inpatient Rehabilitation Facility (IRF) located in Coralville, IA! Our new rehabilitation hospital, in partnership with Mercy Iowa City, is now open and offers specialized programs for people who have experienced stroke, brain and spinal-cord injuries, amputations, complex orthopedic injuries and other conditions requiring inpatient rehabilitative services.Our goal is to help patients achieve their highest level of recovery with a goal of returning home as soon as able.
Our culture of caring for our patients and residents begin with our core values – our employees. We are committed to fostering professional growth and dedicated healthcare teams that make us the provider of choice. We embrace a diverse workforce and understand that hiring outstanding people is the key to providing quality care – and quality care is what we do every day! Interested in a career with Kindred Hospitals, a place where you can put your heart into and make a real difference in our patient's lives?
Job Summary:
This person answers telephones, greets and assists visitors and assists in performing clerical tasks. He or she possesses good communication, interpersonal and organizational skills and must be able to handle multiple tasks in a fast-paced environment.
ESSENTIAL FUNCTIONS:
Job Specific:
Answers and transfers incoming calls.

Processes mailing labels for outgoing mail.  Brings mail to and from the mailbox and sorts it accurately.

Assists coworkers with various documents using Microsoft Windows, Microsoft Excel, and Microsoft Word.

Maintains confidentiality of all data.

Supports the administration team with miscellaneous projects.

Directly communicates with and assists hospital customers.

The employee must maintain a professional demeanor and appearance to reflect proper image for the Hospital and the board members, medical staff, community leaders and fellow employees. 

Must have good organizational skills and analytical ability in order to interpret information, and carry out duties independently. 

Must be cooperative and have the desire to be a team player. 

Other duties as assigned.
Qualifications
QUALIFICATIONS:
High School diploma or GED required.

Experience in administrative role or as a student in higher education.

Proficient in use of computers.

Customer service experience or aptitude to be able to deal tactfully with patients, physicians, visitors and the general public.

Team oriented, positive attitude and takes initiative during down time.
Sign up for Job Alerts
Get the latest job openings based on your interests, skills and background sent directly to your inbox.
Connect with Our Recruiters
Share some preliminary info about yourself and we will contact you to discuss your interests and career and future opportunities.