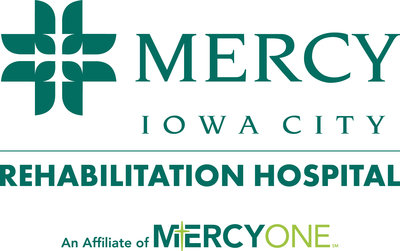 Prospective Payment System Coordinator I - IRF
Coralville, Iowa
Job ID 379966
Date posted 02/19/2020
Facility CHC PR and MSA Mercy IA City
Description
About Us: Mercy Iowa City Rehabilitation Hospital, our new, 40-bed Inpatient Rehabilitation Facility (IRF) is located in Coralville, IA! Our new rehabilitation hospital, in partnership with Mercy Iowa City, is scheduled to open in April 2020 and will offer specialized programs for people who have experienced stroke, brain and spinal-cord injuries, amputations, complex orthopedic injuries and other conditions requiring inpatient rehabilitative services. Our goal is to help patients achieve their highest level of recovery with a goal of returning home as soon as able. Our culture of caring for our patients and residents begin with our core values – our employees. We are committed to fostering professional growth and dedicated healthcare teams that make us the provider of choice. We embrace a diverse workforce and understand that hiring outstanding people is the key to providing quality care – and quality care is what we do every day! Interested in a career with Kindred Hospitals ' a place where you can put your heart into and make a real difference in our patient's lives?
ESSENTIAL FUNCTIONS:
Job Specific - Formerly PPS Coordinator I
Responsible for staff orientation and ongoing education to improve QI score accuracy at admission, throughout the stay and upon discharge.Serves as educator for Quality Indicators (QI) scoring according to Uniform Data System (UDS) training materials.

Serves as a resource to licensed clinicians and clinical staff regarding questions and interpretation of QI scoring guidelines, according to UDS training guidelines, in order to assure the accuracy of the QI scores.

Provides ongoing education to the staff of the hospital to assure accurate and timely completion of the IRF-PAI.

Responsible for staff orientation and ongoing education and facilitate biannual UDSMR staff credentialing for QI scoring.

Review medical record documentation using the medical record including UDS Pro-Doc system to support the accuracy and timeliness of the functional scores and comorbid conditions, according to CMS guidelines.

Ensures that the IRF-PAI is consistent with the medical record documentation and reflects the functional status and 24 hour care needs of the patient.

Collaborates with physicians and interdisciplinary team members to ensure the most accurate assessment of the needs and strengths of patients are captured in the UDS Pro-Doc system and in the medical record.

Review current facility clinical documentation in the medical record and UDS Pro-Doc and evaluate accuracy through the use of QI Manager.

Compares actual knowledge of the patient to care provided to the patient and the information contained on the IRF-PAI.Makes appropriate corrections to the IRF-PAI in collaboration with the interdisciplinary team in order to accurately reflect the burden of care upon admission, throughout the stay and upon discharge.

Investigates the Impairment Group Codes IGC and co-morbidities in collaborative manner with the physicians and coders that would allow for accurate coding of the patient's stay.

Oversees/completes and analyzes and QI data ensuring the accuracy and the completion of the Inpatient Rehabilitation Facility-Patient Assessment Instrument (IRF-PAI) according to CMS guidelines and prior to electronic transmission.

Reviews the medical record documentation to ensure accuracy and to support the correct Case Mix Group (CMG) assignments

Identifies target reference dates for the completion of the IRF-PAI for all patients.

Coordinates the completion of the admission assessment of the IRF-PAI by the fourth day of the patient's stay and the third day following discharge for each inpatient rehabilitation patient.May require discussions/interactions with various staff members concerning differences in reported and/or medical record documentation of functional status to complete the PAI.Uploads QI scores in UDS Pro-Doc necessary to complete the IRF –PAI.

Coordinates and collaborates with HIM department to ensure timely completion and transmittal of the IRF-PAI to CMS national database.

Maintains current knowledge of the UDS Pro-Doc system and CMS IRF-PAI software and provides expertise on the software within the inpatient rehab setting and contributes to facility process improvement plans.

Maintains updated and ongoing knowledge of the regulations concerning the IRF-PAI and its completion within the inpatient rehab setting.

Has working knowledge of capabilities of UDS Pro-Doc, including various reports and how to access and use.

Has working knowledge of UDS Pro-central, including various reports and how to access, interpret and use.

Serves as an information source and educator to IRF-PAI and UDS users.

Periodically performs medical record audits including audits of the IRF-PAI instrument, clinical documentation and billing information to ensure accuracy and consistency of documentation.

Demonstrates effective critical thinking skills

Other duties as assigned.
Qualifications
QUALIFICATIONS:
Graduation from an accredited Bachelors of Science in Nursing, Associate Degree in Nursing or Nursing Diploma program or Licensed/Registered PT, OT, SLP

Current unrestrictedstate licensure as Registered Nurse (preferred) or PT, OT, SLP.

CRRN preferred

CPR/BCLS certification.

UDSMR PPS Certification within 3 years.

3+ years of experience in the care of patients in the acute hospital or rehabilitation setting preferred.

Excellent oral and written communication and interpersonal skills.
Sign up for Job Alerts
Get the latest job openings based on your skills and background sent directly to your inbox.
Connect with Our Recruiters
Share some preliminary info about yourself and we will contact you to discuss your career and future opportunities.