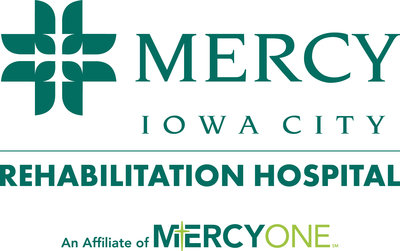 Physical Therapist Assistant - IRF PRN
Coralville, Iowa
Job # 456252
Date posted 01/22/2023
Description
Kindred Healthcare is seeking a Physical Therapy Assistant (PTA) for Mercy Iowa City Rehabilitation Hospital, our new, 40-bed Inpatient Rehabilitation Facility (IRF) located in Coralville, IA!  Our new rehabilitation hospital, in partnership with Mercy Iowa City, is open and offers specialized programs for people who have experienced stroke, brain and spinal-cord injuries, amputations, complex orthopedic injuries and other conditions requiring inpatient rehabilitative services. Our goal is to help patients achieve their highest level of recovery with a goal of returning home as soon as able.
Our culture of caring for our patients and residents begin with our core values – our employees.  We are committed to fostering professional growth and dedicated healthcare teams that make us the provider of choice.  We embrace a diverse workforce and understand that hiring outstanding people is the key to providing quality care – and quality care is what we do every day!  Interested in a career with Kindred Hospitals, a place where you can put your heart into and make a real difference in our patient's lives?
JOB SUMMARY:
The Physical Therapy Assistant functions under the direct supervision of the Physical Therapist responsible for a specific patient's care.  The Physical Therapy Assistant assumes responsibility and accountability for providing physical therapy modalities and treatment procedures as determines by a treatment plan established by a Physical Therapist and in accordance with established hospital and departmental policies while maintaining the highest degree of quality patient care.
ESSENTIAL FUNCTIONS:
Job Specific:
Is aware of patient injury/diagnosis and takes all necessary precautions for observing indications and contradictions.

Assists the patient in the preparation for treatment/modality as necessary.

Applies the physical agens, therapeutic exercises or gait-training activities as outlined by the licensed PT, in the patient POC.  Progresses patients in an appropriate manner when deemed necessary by the PT.

Conducts the class/group situations (stroke, SCI, BI) as appropriate.

Communicates with support personnel for clarification or elaborations of treatment orders as directed by the supervising PT.

When necessary, instructs care giver/family members in home exercise and related to the patient's functional and ambulatory status: discusses necessary equipment for the home situation.

Keeps the supervising therapist informed of patient's status, problem areas, progress, etc.

Perceives the existence of problem and notifies supervising therapist for implementation of safe, effective and timely solutions.

Demonstrates appropriate safety measures when implementing treatment programs.

Supervises and guides clinical techs and volunteers in the performance of their duties.

Provides input/suggestions for the physical functioning of the department in the areas of equipment management, space utilization, storage, etc.

Basic knowledge of pressure wound staging, types of wounds and wound care products.

Carries out wound care treatments based on POC utilizing appropriate would care products and techniques.

Records daily charges within day of treatment

Writes progress notes in accordance with departmental policy.

Writes home programs and instructs patients in the programs as delegated by the supervising physical therapist.

Provides written and updated treatment/coverage programs for days off.

Performs discharge planning under the direct supervision of the PT (prescriptions, equipment requests, and referrals).

Reports on patient's status at patient care reviews when necessary.  (Initial and discharge conferences should be attended by the supervising PT and with the PTA in attendance.)

Instruct patient and primary care provider inpatient's care provider in patient's functional status, equipment needs and home exercise programs as delegated by the PT.
Qualifications
Current licensure as a Physical Therapy Assistant in the state where the hospital is located.

One year of experience in the care of patients preferred.

Current BLS/CPR.
Sign up for Job Alerts
Get the latest job openings based on your interests, skills and background sent directly to your inbox.
Connect with Our Recruiters
Share some preliminary info about yourself and we will contact you to discuss your interests and career and future opportunities.