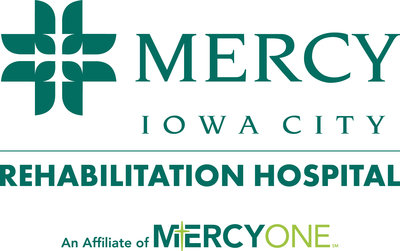 Pharmacist - IRF PRN
Coralville, Iowa
Job ID 380212
Date posted 02/24/2020
Facility Mercy Iowa City Rehabilitation Hospital
Description
Kindred Healthcare is seeking a PRN Pharmacist for Mercy Iowa City Rehabilitation Hospital, our new, 40-bed Inpatient Rehabilitation Facility (IRF) located in Coralville, IA! Our new rehabilitation hospital in partnership with Mercy Iowa City is scheduled to open in April 2020 and will offer specialized programs for people who have experienced stroke, brain and spinal-cord injuries, amputations, complex orthopedic injuries and other conditions requiring inpatient rehabilitative services. Our goal is to help patients achieve their highest level of recovery with a goal of returning home as soon as able.
Our culture of caring for our patients and residents begin with our core values – our employees. We are committed to fostering professional growth and dedicated healthcare teams that make us the provider of choice. We embrace a diverse workforce and understand that hiring outstanding people is the key to providing quality care – and quality care is what we do every day! Interested in a career with Kindred Hospitals, a place where you can put your heart into and make a real difference in our patient's lives?
JOB SUMMARY:
The pharmacist is responsible for the dispensing of prescription medications to hospital inpatients.Provides information about medications and helps patients and clinical staff understand instructions provided by the physician.Monitors the patient's health and progress to assure medications are effective and safe.Adheres to state and federal regulations as well as Joint Commission standards.
ESSENTIAL FUNCTIONS:
Job Specific:
Verifies physician medication orders.

Monitors and evaluates the six critical processes of medication management; determines risk points and is an active participant with physicians and clinical staff in continuous quality and performance improvement.

Verifies and approves the work of Pharmacy Technician(s).

Responsible for the management and utilization of the computerized pharmacy system.

Orders and stores medications, keeping them safe and effective.

Monitors drug therapy for appropriateness and promotes/ evaluates rational drug therapy that improves pharmaceutical care. Performs anticoagulant monitoring.

Maintains positive relationships with all customers.

Complies with regulatory and accreditation standards.

Provides information to the medical staff and administration regarding the cost effective use of pharmaceuticals.

Works with physicians, specialists and other clinicians to implement appropriate guidelines and protocols for drug use based on evidence based medicine, national guidelines, and literature based protocols.

Provides drug information to nurses, physicians, and other pharmacists to ensure current information on drug therapy.

Provides specialized services to assist nursing and patients manage conditions such as diabetes, high blood pressure, asthma, etc.

Recommends changes to drug therapy based on patient assessment.

Provides and documents clinical interventions, therapy recommendations and other clinical activities according to department policy and procedure in order to maintain accurate and complete patient records

Participates in the Drug Reconciliation activities of the Pharmacy Department.

Other duties as assigned.
Qualifications
QUALIFICATIONS:
Must be a graduate of an accredited school of pharmacy.

Pharm D degree and/or accredited clinical residency preferred.

Must hold a current state license to practice pharmacy.

Two years' experience in hospital pharmacy is preferred.

Excellent oral and written communication and interpersonal skills.
Sign up for Job Alerts
Get the latest job openings based on your skills and background sent directly to your inbox.
Connect with Our Recruiters
Share some preliminary info about yourself and we will contact you to discuss your career and future opportunities.