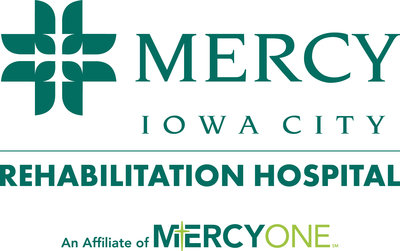 Environmental Services Aide Lead - IRF
Coralville, Iowa
Job ID 380908
Date posted 03/04/2020
Facility Mercy Iowa City Rehabilitation Hospital
Description
Kindred Healthcare is seeking a Lead Environmental Services Aide for Mercy Iowa City Rehabilitation Hospital, our new, 40-bed Inpatient Rehabilitation Facility (IRF) located in Coralville, IA! Our new rehabilitation hospital in partnership with Mercy Iowa City is scheduled to open in April 2020 and will offer specialized programs for people who have experienced stroke, brain and spinal-cord injuries, amputations, complex orthopedic injuries and other conditions requiring inpatient rehabilitative services. Our goal is to help patients achieve their highest level of recovery with a goal of returning home as soon as able.
Our culture of caring for our patients and residents begin with our core values – our employees. We are committed to fostering professional growth and dedicated healthcare teams that make us the provider of choice. We embrace a diverse workforce and understand that hiring outstanding people is the key to providing quality care – and quality care is what we do every day! Interested in a career with Kindred Hospitals, a place where you can put your heart into and make a real difference in our patient's lives?
JOB SUMMARY:
Plans, organizes, supervises, coordinates and controls the activities of the Environmental Services Department. This position performs cleaning duties in the hospital in order to keep it in a clean and orderly condition.
ESSENTIAL FUNCTIONS:
Job Specific:
Develops and applies the standards of quality and productivity.

Cleans patient rooms, restrooms, lounges, offices, corridors, walls and windows daily or as scheduled.

Vacuums, sweeps, mops floors; replaces paper and soap products in restrooms, cleans mirrors, sinks and toilets, etc.

Operates various types of equipment and machinery to include vacuums, hand trucks, and mini-extractors.

Collects and remove trash from buildings each day.

Inspects and evaluates physical condition of the hospital.

Submits recommendations to management for painting, repairs, furnishings, relocation of equipment and reallocation of space.

Periodically inventories equipment and supplies.

Investigates new and improved cleaning equipment, methods and supplies and communicates information to employees.

Properly hires, orients, trains, evaluates and disciplines EVS personnel within established policy.

Schedules personnel to ensure proper coverage of the hospital.

Develops orientation and ongoing training programs for the hospital and department personnel.

Serves on the hospital Safety Committees.

Participates in information management, performance improvement and infection control programs.

Ensures compliance with JCAHO, federal, state and local regulations and standards.

Prepares and submits reports as requested by Administration.

Reports any malfunctions and maintenance problems.

Other duties as assigned.
Qualifications
QUALIFICATIONS:
High school diploma or GED required.

Able to communicate effectively in English, both verbally and in writing.

Excellent interpersonal skills.

Excellent presentation skills.

Basic computer knowledge/skills.
Sign up for Job Alerts
Get the latest job openings based on your skills and background sent directly to your inbox.
Connect with Our Recruiters
Share some preliminary info about yourself and we will contact you to discuss your career and future opportunities.